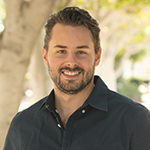 What is a Cloud-Based Access Control System?
Access control is a security practice that regulates who can enter physical locations. In the past, we've seen traditional forms of access control often include signing a logbook. In today's business climate, however, many enterprises and property teams are shifting to cloud-based access control systems.
Specifically, cloud-based access control systems are electronic systems that automate security checkpoints (such as doors and gates) using either proprietary or non-proprietary hardware. Cloud-based, non-proprietary access control systems not only provide off-site credentialing and monitoring, but some also offer great flexibility with plenty of API integrations and effortless installation. 
Many companies today are turning to cloud-based access control due to its convenience, affordability and effectiveness. Types of operations that use access control in their security systems include:
Commercial properties
Government entities
Universities
Banks
Healthcare facilities
Retail
Industrial / Warehouses
Multi-family residences


In this article, we will review the major benefits of different types of access control systems, as well as break down the costs of these systems.
Common Types of Access Control
Traditional key and lock systems have always been major components of physical access control. Keys help protect the integrity of buildings by only giving certain people access to the inside. However, as society evolves into a more digital and cloud-based landscape, traditional keys are slowly being replaced by the options mentioned below:


Key cards/key fobs: Key cards and key fobs are examples of modern access control systems. Not only do door readers restrict physical access with authentication, but they also track people's movements in real-time.


Keypads: These are integrated with access control software to regulate door access control systems. Keypads and smart locks are beneficial because they negate the need for employees or tenants to carry physical keys. 


Biometrics: Biometric identification uses physical traits on the human body to identify people. Fingerprint scanners synced with electronic locks is an example of a biometric access control system.


On-premises access control: With on-premise access control systems, companies house their own data center on-site and employ their own IT teams. These systems are limited by the physical confines of the operation and cannot be accessed or serviced from afar.


Cloud-based access control: Cloud-based systems are the most modern manifestation of access control. These systems are designed and managed by SaaS providers like Genea. Businesses and government organizations enjoy cloud-based access control due to its convenience, affordability, integration capabilities and scalability.
Why You Need an Access Control System
Access control systems do more than just restrict access. In fact, leading access control systems make buildings safer, help companies remain compliant and leave traceable audit trails.
Not only will an access control system keep your building secure, but it will also show employees, tenants, and visitors that you are interested in their well-being. In the end, access control is a great complement to already established security systems such as video surveillance and motion sensors. Here are just a few more of the key benefits to a cloud-based access control system:


Increased security and control
The latest access control systems give you unparalleled control over who enters your building and when. When integrated with commercial grade locks and proximity cards, access control systems will deter even the most motivated intruders. Modern access control systems are also highly customizable, so you can control access locations and times for different employees and unique visitors. 


Effective visitor management
Visitor management is the practice of greeting and directing guests at your property. Visitor management systems (VMS) streamline the day-to-day workflow at your business, while also giving guests the attention they require for a productive visit.
Effective visitor management practices lighten the workload for administrative employees and increase the overall security of your building. They also present a picture of professionalism for stakeholders, clients, and prospective customers.


Ensure compliance (NDAs)
Access control systems are an invaluable tool for compliance in the modern business world. Not only will access control help regulate the physical security of your building, but it also protects intellectual property (IP) and sensitive data.
With modern access control systems, you can restrict physical and computer access to anyone who hasn't signed an NDA.
Cloud-based access control gives you easy access to critical data during disaster recovery.
Access control is critical in remaining compliant with GDPR and HIPAA laws.


Unparalleled convenience and more efficient internal teams
Cloud-based access control technology is extremely convenient for both business owners and employee teams. Managed from a central control panel in the cloud, you can easily oversee card access systems, door entry statistics, and other security features. 
Cloud-based access control systems have endless API integrations and customizations. As such, you can design a system to meet your specific needs. Even more, you can conveniently monitor your access control system from anywhere in the world with cell phone service or a Wifi network.
Due to the amount of automation that comes with cloud-based access control, it makes human resources, information technology, and physical security teams more efficient.


Stay up to date with evolving technology
Because cloud-based access control systems are designed and managed by SaaS providers, you get the best and brightest IT teams behind your operation.
Cloud-based access control allows you to quickly assign access keys for team members, tenants, or visitors. Even more, you can monitor your entire access system in real-time without being limited by traditional access control measures that are more likely to become obsolete (such as physical keys). Further, cloud-based access control systems are easily updated with the latest software features and advancements.
Access Control System Costs
With so many unique businesses and organizations in the world today, the pricing of access control systems can vary greatly. To illustrate, a small, single-location bank will have different security needs than a massive, multi-state financial institution.
While the total costs for access control systems vary with each operation, there are some objective factors you can weigh in developing an estimate for your business.
If you are unsure of exactly what you might need in the way of access control, take a look at the below cost factors:
Number of users and locations (employees/tenants/buildings): It goes without saying, larger operations will spend more on access control. However, access control systems for a large number of people are more affordable per person than for small businesses.


Number of access points: Because each single door controller in your building requires its own keyless entry system, the number of doors will greatly impact your expenditures.


Monthly service fees (licensing fees): As cloud-based access control is offered by SaaS providers, you should budget monthly or annual fees for use of the system.


Routine maintenance: While cloud-based access control systems are largely managed off-premise, you should plan for occasional hardware maintenance expenses. For example, card readers and door locks need routine servicing over time.


Installation: Most cloud-based access control companies include installation in the overall cost of the system. Always be sure to ask about installation costs.


Customizations: Cloud-based access control software allows for an endless amount of customizations, but custom delevelment features will cause the overall cost to increase.
Smart, Cloud-Based Access Control with Genea
When compared to on-premise access control, cloud-based systems will save you thousands of dollars each year. Not only can you avoid building an expensive IT infrastructure, but you also don't have to hire expensive IT teams to manage on-premises, outdated systems.
Whether it be large government entities or multi-state enterprises, more and more operations are turning to cloud-based access control for its ease of use and effectiveness. At Genea, we are excited to discuss increasing your level of security, while also saving you time and money.
Contact Genea today to learn more about our access control solutions and see a free demo!