What Are Keyless Entry Systems, and How Do They Work?
Did you know that almost 25% of people in the United States lose their keys twice a week? The problem of lost keys is so pervasive, it regularly causes people to be late for important appointments and creates a massive security issue.
For property owners, lost keys can spell massive trouble. Sometimes, the issue may become so great that it requires a complete overhaul, costing thousands of dollars and great lengths of time to fix the problem and secure the building once again.
This is why keyless entry systems are becoming increasingly popular and preferred by building owners, tenants and IT teams—keyless entry offers the perfect balance of security and convenience.
Keyless entry systems (sometimes referred to as remote central locking) allow people to access parts of a building without physically unlocking a lock. Common types of keyless lock systems and gadgets include:
Keypads
Access badges/key cards
Key fobs
How do cloud-based keyless entry systems work?
Keyless entry systems utilize remote sensing technology to open door locks without physical keys. As critical parts of modern security platforms, keyless entry systems lock doors by way of an electronic signal.
When a person comes within a specific proximity of a door with a keyfob or mobile phone, a cloud-based access control system checks and validates their credentials. If verified, the access control system triggers the locking system to automatically unlock.
In this article, we will review the primary benefits of keyless entry systems, as well as some of the best keyless entry companies on the market today.
3 Key Advantages to Keyless Entry Systems
There are several advantages to using keyless entry systems over traditional keys. Not only do they eliminate the inconvenience of losing keys, but keyless entry systems have a lot more functionality than traditional systems.
Advanced access control and visitor management: Because keyless entry systems can be easily updated in real-time, they are invaluable for fine-tuning access control and visitor management settings. In fact, the latest platforms allow you to give different employees and visitors unique levels of access in your building; you may also change or update them whenever needed.


Increased building security and safety: Stolen and lost keys are a security risk for any operation. When a traditional key is lost, administrators typically have to change the physical locks on compromised doors, setting teams back in costs and time. Keyless entry systems, conversely, eliminates the need for a complete overhaul. With keyless entry systems, you can update or change credentials digitally, giving you back complete access control and security.


Improved audit trail and tracking data: Because keyless entry systems are integrated with the latest access control software, they leave a detailed audit trail in real-time. You can use your access control software to view where and when visitors and employees have been in your building.
4 of the Best Remote Keyless Entry Systems
Today, keyless entry systems are utilized by the world's most secure organizations. Whether it be a highly classified government building or an important financial institution, cloud-based access control is incredibly intertwined with keyless entry.
The strongest security programs depend on companies like Genea for technological solutions. Here is a brief overview of the best keyless entry systems and access control companies:
Genea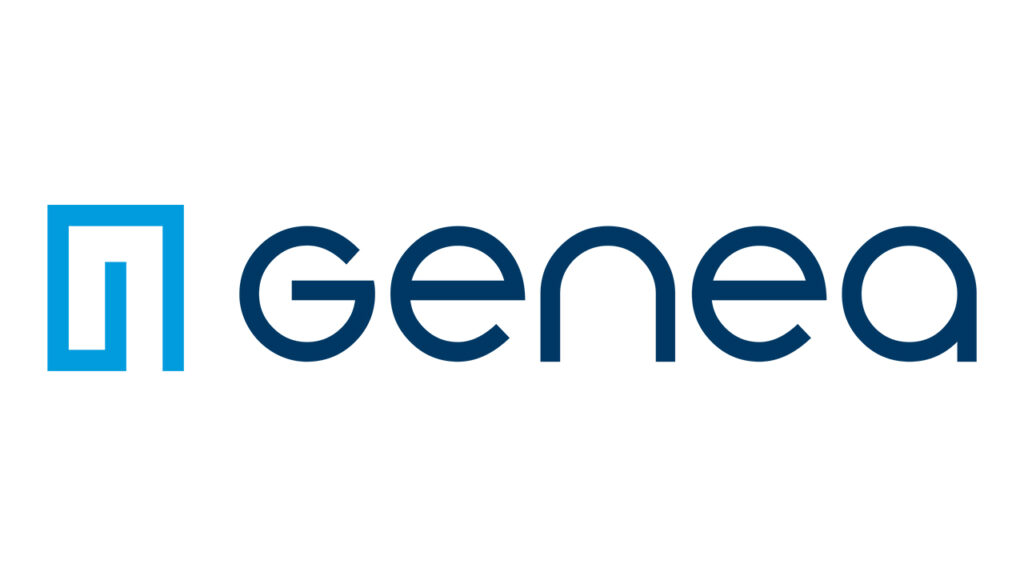 Genea is the industry standard for access control systems. Our robust access control platform has endless API integrations and works seamlessly with most existing security hardware. Genea's system offers modern access control solutions that reduce costs and slash administrative work.
Major features and highlights of Genea access control include:
Assa Abloy



ASSA ABLOY is a global leader in access and security solutions. Originally founded as a family business in 1881, the company has grown to operate in over 70 countries. Today, the company specializes in access essentials such as locks, cylinders, automated entrances, keys, and more.
ASSA provides reliable security using a combination of remote access and advanced technology (touchscreen access, biometrics, trusted identities, etc.). They offer a full suite of access solutions in many different industries, including home security, hotels, healthcare, education, financial services, and government institutions.
HID Global




Headquartered in Austin, Texas, HID Global is a subsidiary of ASSA ABLOY GROUP and operates internationally. Currently, HID supports more than 100 countries by providing products to open doors, locate and track assets, verify transactions, and navigate various cyber worlds.
With a large portfolio of products, HID is a household name in security systems and short-range products. HID strives to optimize physical access products (smart cards, readers, mobile IDs, etc.) to help people and places become as secure as possible. HID has applications in a wide variety of industries such as banking/finances, criminal defense, healthcare, sports and events, government, and more.
Schlage




Schlage is a leading manufacturer of residential locks and smart home technology. Schlage specializes in alarm systems, doorknobs, deadbolts, and lever door handles. Specifically for keyless entry, they manufacture both smart locks and electronic locks.
Schlage's smart locks integrate with Bluetooth technology, Wifi networks, as well as mobile devices. They also partner with other trade professionals to install keyless lock features in multi-family residences.
Here's Why Genea Ranks First for Businesses Everywhere
By using the latest access control credentials in place of traditional keys, keyless entry systems give property owners unparalleled control over who enters their building. When integrated with access control software, these systems also provide data that can be used in the event of an audit or security breach.
Genea outranks even the best access control companies on the market today. Not only is our cloud-based access control built to be accessed anywhere, but it has endless API integrations with security platforms and access control hardware.
Contact us to learn more about how Genea can make your building more secure and your workday more functional.