The old-fashioned system of tracking visitors via Excel spreadsheet or pen and paper is outdated and unreliable. In today's digital world, there are more efficient methods of capturing visitor information and keeping your office running smoothly.
Avoid the complexity of spreadsheets and errors of illegible handwriting by transitioning to future-first visitor management system software.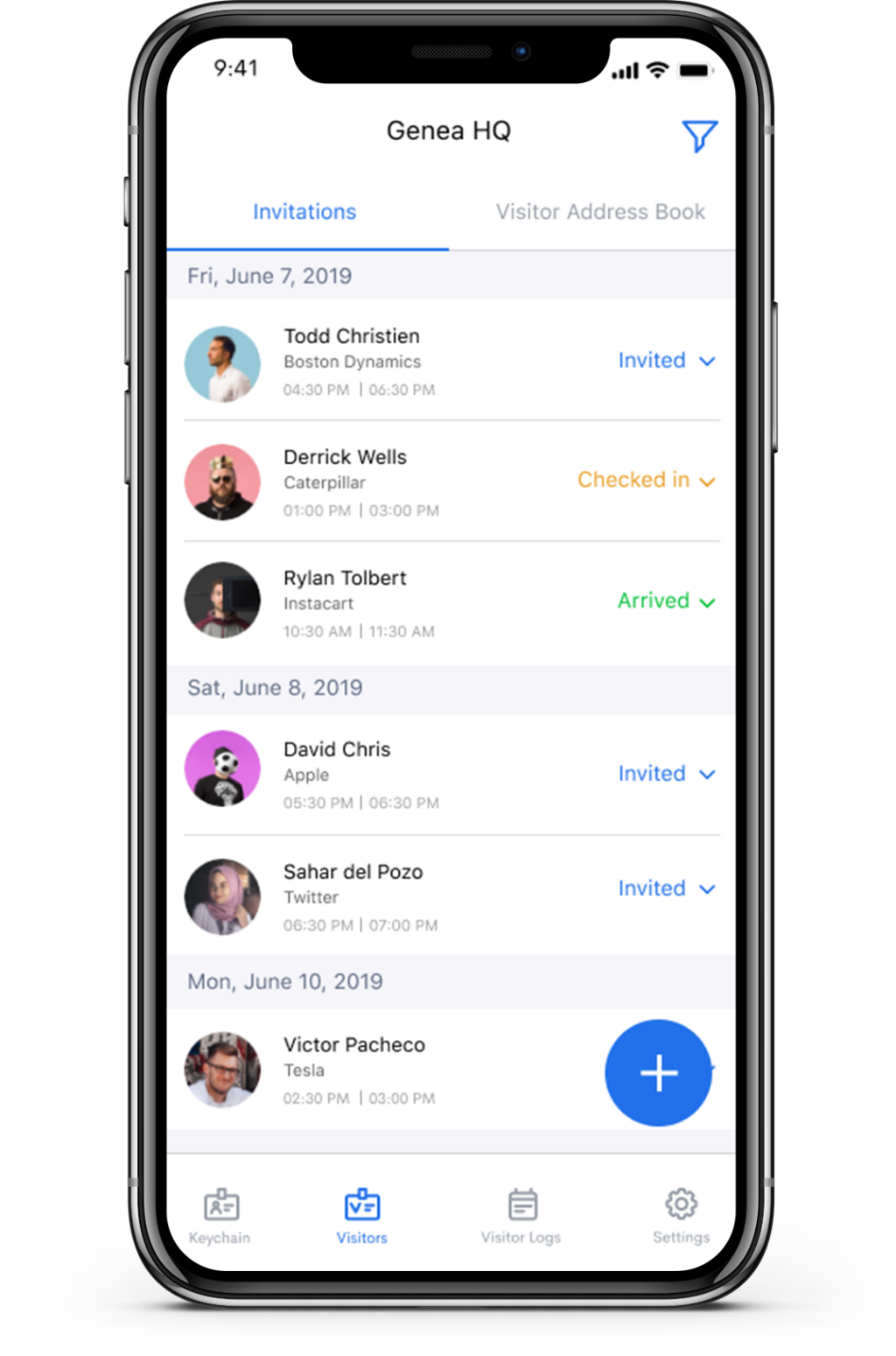 What is a Visitor Management System?
Visitor management is the tracking of every person that comes in and out of a building, excluding regular employees. In other words, this could include everyone from delivery persons to interviewees to hired contractors.
An effective visitor management system software eliminates the work of tracking guests. Instead of manual managing visitors, building management can automate tracking. Effective software digitally logs all visitors when entering the facility, a feature especially useful in performing COVID-19 contact tracing.
Benefits of a Quality Visitor Management System
Not all visitor management system software is created equally. Though many systems function similarly, some systems outperform others by providing versatile features. Certain visitor management software features may help improve the office or brand.
Customized Branding: Reputation is everything. To make a good first impression, companies should exude positive and welcoming energy the moment their guest enters. A visitor management system makes a guest immediately feel welcome and taken care of. A visitor management system also exposes guests to the business logo, name, and overall brand image immediately upon check-in.
A paper sign-in sheet gives the appearance of an outdated company. Conversely, with a visitor management software system, businesses exude modernity.
Capture Visitor Photos: Visitor management systems capture photos of guests. Additionally, they help improve building security.
A photo identification system alerts the host of the arrival of a visitor. Upon notification, the host can identify them accordingly.
Print Visitor Badges: The ability to print visitor badges is one of the most sought-after features in visitor management systems. However, not all systems provide this benefit. Badges give building and company personnel a way to identify who is in the building. Genea's Visitor Management software allows administrators to print customizable badges when guests arrive.
4. Capture Signatures for Legal Documents
Protect your company's intellectual property by capturing guest signatures at sign-in. By storing guest signatures, NDAs and other legal documents can be quickly completed.
Visitor document signing has become a common practice. However, it can become complex with different visitors signing different legal agreements. A visitor management system simplifies the process and manages the paperwork involved.
5. Instant Arrival Notifications
Studies have shown that receptionists often take on many more tasks than just greeting and checking people in. A quality visitor management system will send instant notifications via e-mail, Slack, SMS, Teams, or Push Notifications. These notifications make it easy for your receptionist to help around the office, improving productivity and also still be able to greet guests when they arrive.
How Does it Work?
Genea's visitor management software simplifies guest management. Here are the three steps from invitation to arrival:
Visitor pre-registration: A host schedules and registers a guest visit through mobile or web applications.
Custom questionnaire: Hosts can send an optional health questionnaire. After a guest receives the invitation, they accept the invitation and are then prompted to answer a questionnaire. This survey may include a COVID-19 health check or any other information required by the host.
QR-code issued: After the guest completes the questionnaire, they will be sent a QR code that can be integrated into your company's elevators, turnstiles, or any other areas your guest may need to access.
Visitor management software systems streamline the guest experience while giving them a great first impression of the company. Schedule a demo today to see how Genea Visitor Management will benefit you.