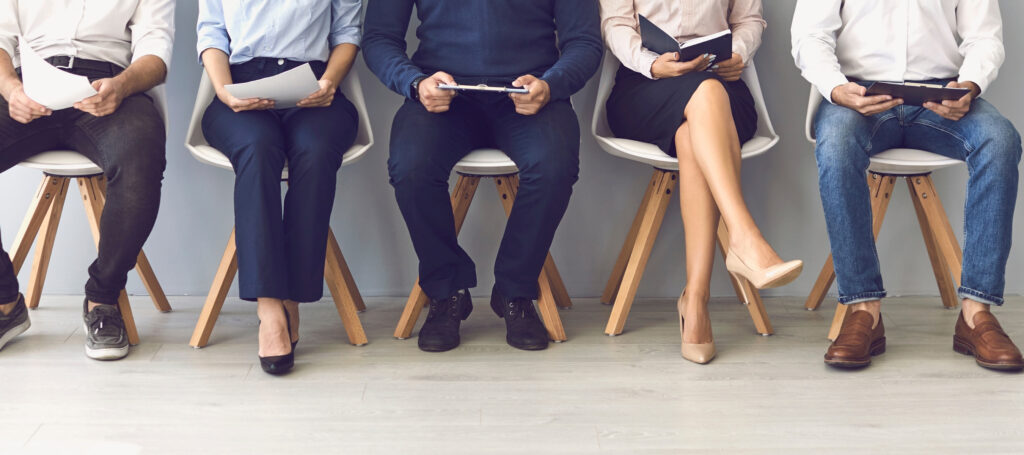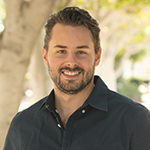 What is Visitor Management?
Visitor management is the practice of welcoming and directing the movement of guests throughout a company's property. With the advent of new technologies, visitor management systems have changed dramatically over the years.
Visitor management systems (VMS) are a great way to streamline your operations, strengthen your building's security, and increase the overall professionalism of your business.
If you have ever signed a logbook, you have experienced a visitor management system at the most basic level. Today, visitor management has evolved from pen and paper programs to advanced SaaS security platforms.
To help you better understand visitor management solutions, this article will cover the following key topics:
How Important is Visitor Management?
Whether you are interested in making a good first impression on potential customers and stakeholders, or remaining compliant in your industry, visitor management systems are critical. Here are five main reasons why having a proper visitor management system in place is important:
Increased security and safety
First, implementing a visitor management system will help keep your workplace safe and protect employees.
Today's visitor management software allows you to effortlessly register visitors and track their movements. Additionally, you can regulate which parts of the building guests can enter using their smartphones, iPads, or ID badges.
With appropriate visitor management protocol in place, everybody will be accounted for at your facility. Property managers have instant access to detailed logs and can feel more confident about the safety of their employees, visitors, and operations.
Streamline pre-meeting protocols
With visitor management systems, you can capture and store signatures for non-disclosure agreements (NDAs), waivers, and other legal documents when people arrive at your facility. Integrating these pre-meeting requirements into your visitor management systems not only makes a great first impression on your visitors and stakeholders, but saves valuable time.

Improved visitor experience
Have you ever visited a new building, only to get lost in the parking structure or wind up on the wrong floor? Perhaps you've walked around the building, searching for guest Wifi passwords. Keeping tabs on who visits your building is not only better for security, but it is also better for the guests themselves.
Visitor management systems improve the overall experience for all guests. They might enjoy the professional kiosk check-in system with mobile access control or the touchless sign-in with access to guest Wifi. With a robust visitor management system in place, your business can keep operations running smoothly and make great impressions on everyone who walks through the door.
Organized audit trails and record-keeping
Visitor management systems give you several courses of action for security audits. By keeping detailed visitor logs, visitor management software gives you actionable data in the event of an emergency. These organized audit trails and records can also integrate with your access control system, providing you with 360-degree security.
Improved operations and administration
An effective visitor management system will also help you streamline workflows for your team. By automating the guest arrival and check-in process, visitor management systems free up employees at the front desk for more important tasks.
Safe workplace during COVID-19
In the age of the COVID-19 pandemic, it's especially important to allow entry to your building without direct human contact. Further, you might even add a pre-screening questionnaire on guests' symptoms, the purpose of visiting, duration of the visit, and more.
This improved administration not only ensures the safety of visitors and employees but also expedites workflows. Additionally, by focusing on contact tracing, you will be prepared for a future audit or security breach.
Regulatory compliance
Collecting data from visitors can help improve security. However, how this data gets stored matters. This is where a robust visitor management system can come into play.
A number of industries have begun regulating and mandating visitor management protocols for compliance purposes. Visitor management systems can effectively control who visits your operation; this is critical to comply with data security standards.
Different Visitor Types
Visitor management systems allow you to create different levels of access for different types of visitors. With advanced programs, you can allow delivery people routine entry to your building while simultaneously restricting access for other individuals.
You can even regulate entry to your building through visitor badges or QR codes on people's phones. Below are some examples of the main visitor types you might encounter:
Regular Staff
Empower your staff members with access credentials directly on their mobile devices. Managers can also ensure employees only enter the building during their scheduled work hours. This visitor type includes, but is not limited to:
Part-time and full-time employees
Custodians, janitors, and other facilities workers
Employees or managers from other branches/locations
Security officers and patrol
Interns or contract workers

Routine delivery and services
Provide temporary credentials to delivery people with an effective visitor management system. Get notified of their upcoming arrival and track all of their deliveries. Make sure things move smoothly in your lobby with advanced features like built-in verification. Visitor types include, but are not limited to:
Cleaning services
Deliveries with vendors
Catering
Special appointments and meetings
Visitor management systems also allow you to give people one-time access to your building for appointments and meetings. Issue QR codes to your guests via email so they are ready to enter the premises. This visitor type includes, but is not limited to:
1-time visitors and guests
Conference or meeting attendees
Third-party intermediaries
Stakeholders, business partners, and associates
Salesmen and saleswomen
Features and Capabilities of Visitor Management
With today's advanced technology, visitor management systems are now available with near-endless capabilities, integrations, and customizations. You can develop a visitor management system perfect for the size and scope of your operation. Let's review some of the main features and capabilities of an effective visitor management system.
Managed entry and access control
Visitor management protocols can be easily integrated into your established access control system. With key features such as mobile access control, you can seamlessly dictate who can access different parts of your building. You can keep people from entering restricted areas of your operation with automated locks and access readers. Additionally, you can create watchlists and blocklists to further secure your building and maintain access control.
Directions and wayfinding
A wayfinding component is a surefire way to impress visitors to your building. Once they have gained access, provide an online floorplan of your operation. If your budget allows it, you can even provide dynamic positioning so guests can get real-time directions to specific locations within your building.
Pre-appointment confirmations
With cloud-based visitor management systems, your guests can conduct pre-registration and confirm meetings from the comfort of their homes. Even more, you have the option of sending automated reminders and check-in notifications via SMS messaging and email.
Guest Wifi
Ensure your visitors stay entertained and keep on top of their business day with guest Wifi. Providing fast and secure internet access is a great way to ensure a great user experience for your guests.
Once in your network, you can even welcome visitors and send them instant notifications.
Nondisclosure agreements (NDA)
Protect your operation and safeguard your IP with NDA signatures at the time of check-in. Even better, get an electronic signature on your NDA before someone even arrives at your building.
Check-ins and registrations
Automated visitor check-ins and registrations are a great way to facilitate smooth guest arrival at your building. Use contactless sign-in to check visitor information and allow seamless entry. You can also free up key personnel with an automated and/or self-service visitor registration.
How to Choose the Right Visitor Management and Access Control System
Choosing the right visitor management and access control system will be dictated by the nature of your operation, as well as your overall security goals. Below are three main guidelines for choosing the right system for your building:
Consider your visitors
A great starting point in choosing the right visitor management and access control system is thinking about what types of guests you will actually have. If you are running a large enterprise with a variety of regular visitors, you will likely want a robust visitor management system that you can customize to your unique needs.
Assess your property's needs
Other important points of consideration for your visitor management system are your property infrastructure and business objectives. If you work in a highly regulated field like finance, your visitor management system should be up-to-speed with modern compliance standards and account for specialized restrictions you may need to implement.
Research visitor management systems and their features
Finally, there is no better way to know which digital visitor management system is best for you than to get out and do some research. There is a wealth of information available online which details the most up-to-date features of visitor management systems.
Genea has helped countless building and operations teams with enterprise visitor management technology. Contact us to learn more and get started today.