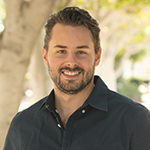 Cloud vs. On-premises Security: Understanding the Key Differences
In the United States, there are over 2.5 million burglaries each year. Theft accounts for nearly $5.9 billion dollars in lost property. In short, the decisions you make when it comes to physical access control matter…a lot. 
Without strengthening physical security mechanisms, organizations fail to protect their assets.
There are two kinds of physical security: cloud-based and on-premises.
Cloud-based security: It enables security administrators to oversee the access control activities of a property from any device, anywhere, at any time.
On-premises security: It is a physical security measure an organization implements to protect computer hardware, IT networks, software applications, and sensitive data hosted on its premises.
Differences Between Cloud-based and On-premises Physical Security
| | | |
| --- | --- | --- |
| | Cloud-based Physical Security | On-premises Physical Security |
| Responsibility | Cloud-based physical security is a shared responsibility between the cloud vendor and enterprise. | Only the enterprise holds the responsibility to oversee the security. |
| Security Measures | Since the data is stored in the cloud environment, enterprises should focus on implementing cloud security controls such as using strong passwords, top-line perimeter firewalls, internal firewalls, data-at-rest encryption and intrusion detection systems. | The focus should be on implementing physical security measures such as locks, surveillance systems and guards that restrict unauthorized people from gaining access to servers hosted on-premises. |
| Data protection | Enterprises may need to trust a third party to protect their resources on their behalf. However, most cloud vendors have strong security measures that meet the compliances and physical security protection standards. | Enterprises may need to procure both physical and human resources to protect their facility. |
Is Cloud Security More Secure than On-premises Security?
Some enterprises perceive on-premises software as more secure than cloud security. For instance, 69% of enterprises said data leakage is their biggest cloud security concern. This was not a concern as it pertained to on-premises software.
Contrary to popular opinion, cloud security is better than on-premises due to higher levels of protection provided by cloud data vendors. Additionally, automation involved in updating systems to prevent security breaches helps.
Cloud security also proves more beneficial for businesses looking to prevent a security breach.
Enterprises, coworking spaces, educational facilities, retail offices and healthcare should focus on cloud security for their business needs.
Advantages of Cloud Access Control vs. On-premises Access Control
Aside from physical security, enterprises should also consider other factors such as cost, scalability, customization, automation and remote access.
Customization Available
Customization is available on both cloud and on-premises access control.
Most cloud vendors offer access control as a service. This software as service (SaaS) model doesn't allow customers to build customizations because it can change the core product and increase complexities. For instance, the hardware components offered as part of an access control solution may be limited. Enterprises may need to operate with the limited hardware options available as part of the solution.
The level of customization is infinite for on-prem access control. Depending on requirements, enterprises can customize the security and access rights of on-premises servers whichever way they want.
Scalability
A cloud-based access control scores hugely if you compare it with on-premises from the scalability point. Yes, cloud-based solutions are highly scalable. Enterprises just need to upgrade their subscription plan with the cloud vendor to access more resources and storage space as and when their needs increase. If the demand contracts again, they can downgrade the monthly subscription plan to reduce costs.
An enterprise with on-premises software may need to procure additional servers and network equipment when it experiences a jump in its computing needs. The scale-up is a costly affair with the on-premises software. Additionally, the enterprise may be forced to saddle with the excess capacity and spend huge money on maintenance even after its computing needs go back to the previous level.
Automatic Updates
Software as a Service (SaaS) is a popular service model offered by private cloud vendors. The main advantage of the SaaS model is that it makes cloud vendors responsible for maintaining servers, updating software and implementing security patches. This enables employees to concentrate more on their core business functions rather than on repetitive and time-consuming tasks like software updates, security patches and system maintenance.
Enterprises with on-premises software may need to employ IT administrators to do tasks, such as software updates, security patches, and system maintenance on behalf of users. In the absence of IT admins, employees may spend their crucial time updating the software and implementing security patches.
Less Maintenance
On-premises or in-house access control requires significantly more maintenance and upgrades than cloud-based access control solutions. Cloud solutions requires minimal maintenance and upgrades, and the service provider generally takes care of these issues.
Remote Access
Remote access is the main competitive advantage of cloud security. A cloud-based access control system provides a centralized portal for security administrators to manage the physical security of multiple properties from a remote location.
Remote access is not possible with on-premises software applications as they are hosted and run on the computers located on the premises of the organization. All computers that intend to use the software should be present on the premises of the enterprise.
Integrates with AWS and Other Cloud Service Providers
There are several well-known cloud providers in the market. The top five cloud service providers are Amazon Web Services, Microsoft Azure, Google Cloud, and IBM Cloud.
The cloud makes it easier to incorporate API integrations, which connect and unify different parts of the security system like tying video and identity management systems to access control.
When you partner with AWS or other cloud platforms, you don't need to purchase additional hardware, such as servers, network equipment and backup infrastructure. The cloud vendor takes care of everything, including the hardware, data security and software updates. You just need to pay for the storage space you utilize in their cloud infrastructure.
With robust IT infrastructure and qualified IT professionals, most private and public cloud technologies guarantee zero downtime and quick response times for their customers. Quick disaster recovery is another reason why you may like to choose cloud services over on-premises software.
Cloud based access control becomes easily accessible for businesses to remain secure due to ease of integration with other cloud service providers.
Increase Your Building Security with Genea's Cloud-based Access Control
If you want to enjoy features such as scalability, customization, remote access, quick disaster recovery and cost savings, a cloud-based solution may be right for you.
Genea's cloud-based access control is a state-of-the-art platform that gives priority to customization, scalability and security. It offers a secure access control portal that enables administrators to manage access credentials and monitor access activities across all global sites from any device, anywhere, at any time. It can be integrated with various tools such as Okta, Slack, and GSuite to slash administration times and increase the convenience for employees.
Schedule a demo to learn how Genea's cloud-based access control can help you enhance the security of your physical and digital assets.