Security and access systems fortify facility protection when used in conjunction with each other.
In the previous Genea post, "Access Control Security: What Are the Different Types for Commercial Properties" we discussed the growing need for robust security solutions, one of which is access control.
Access control takes two forms—physical and virtual. In the most advanced access control systems, software and physical access work together to facilitate flexibility, speed, protection and convenience.
But how do access control and security systems integrate? In this post, learn how enterprises, healthcare facilities, retail spaces, and office buildings integrate access control with their security systems.
Enterprises Integrate with Okta Identity Management
Global enterprises, like Wise (formerly Transferwise), find cloud-based access control highly beneficial. Genea's solution connects multiple offices from Estonia to London to Tampa Bay, Florida into a common access control interface.
Brian Letavay, Physical Security Specialist at Wise, said he can now remotely add and remove user credentials using Genea Access Control. To implement some of the most rigorous security on the market, Letavay worked with Genea to install an integration between access control and the identity management software, Okta.
By combining security and access systems, enterprises like Wise can instantly suspend, update and reactivate user profiles. If a security breach occurs, administrators can pinpoint the location across their system and act accordingly.
Integrating Access Control with Video Security and Notifications
Cloud-based access control solutions also integrate with video security systems.
For example, a hospital security guard falls asleep while on duty. During the guard's slumber, a hospital employee props open the door to the west-wing dispensary, leaving pharmaceuticals unprotected.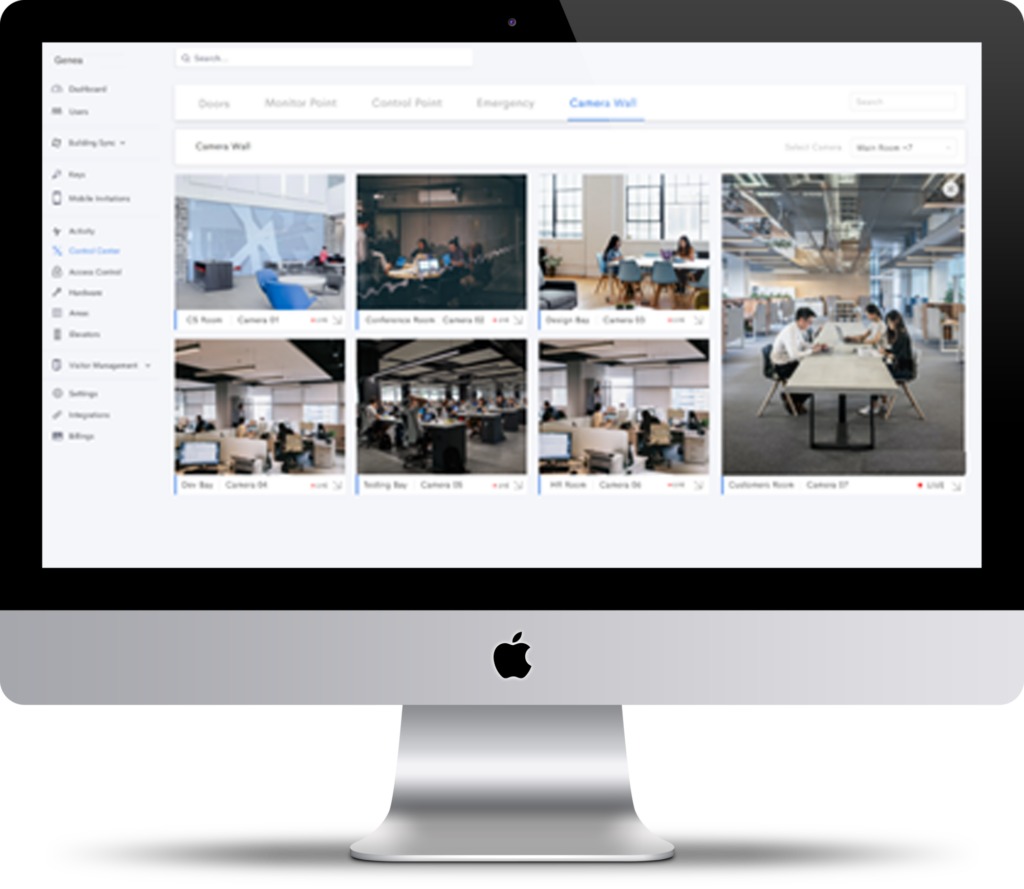 Luckily for the hospital (and the security guard), the access control software was integrated with two security systems—Slack and exacqVision. Slack, a notification software, created an alert about the propped door. Hospital IT also integrated their software solution with exacqVision video management. When the guard awoke, he saw exactly what time the door opened and the party who opened it.
With integrations like Tyco's exacqVision, Genea Access Control can:
Create custom video walls on one screen.
Take virtual video tours of the entire facility from their computer.
Trigger alarm events or view camera actions.
View live and recorded views.
The number of integrations between access control and security systems is growing every day — Don't let the security of your facility fall behind. Click here to learn more about access control integrations.