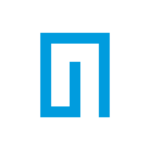 How do you choose between Genea vs. Openpath for enterprise access control? As someone responsible for thousands of employees, an access control system platform decision is one of the most important you will make. If you have experience with access control systems and integrators, you generally know what you're looking for. However, the rise of modern, cloud-based systems opens up a new world of possibilities. So, how do you decipher the best platform between Genea vs. Openpath?
Here are the key criteria for choosing between Openpath and Genea at the enterprise level
If your company is evaluating a migration to the cloud to reduce security risks, management costs and integrate disparate systems, give Genea Access Control a call. See why global enterprise customers are turning to Genea to secure their corporate security operations.