New Customer-Inspired Features
"How do we create products that are the best they can be for our customers?"
-Matija Abicic, Product Manager at Genea
In the third quarter of 2021, Genea launched 25 new features and received over 100 customer insights. The customer feedback at Genea directed the way the company prioritized its releases and fuels future innovations. Further, each insight gathered was added to the development team's product roadmap. In the last six weeks, eight (8) of the 25 features have launched — an impressive number for the company.
Matija Abicic, Product Manager at Genea, spoke about the updates for Access Control, Submeter Billing, and Visitor Management at the monthly webinar "Genea Q3 Product Updates: New Customer-Inspired Features." Currently, Genea's customers are primarily enterprises and commercial real estate (CRE) companies. While enterprises mostly shop for Access Control and Visitor Management, CRE clients are looking for all three Genea products, including Genea Submeter Billing. 
"Some of the major improvements in Submeter Billing are within the meter reading mobile app," Abicic said. "One of these improvements is called Visual Meter Read Entry."
Submeter Billing with Visual Meter Reads
When a meter is read, I may have multiple measurements at the same time. These meters have values that flash across the screen every five to ten seconds. This presented challenges. Abicic compared this to the stock market ticker. Sometimes, while attempting to type in the read, meter readers would forget the numbers. With Visual Meter Read, readers can view on their cellphone, the photo taken of the meter value. This feature minimizes the headache of trying to remember hundreds of numbers throughout the day. Additionally, Visual Meter Read saves the reader time.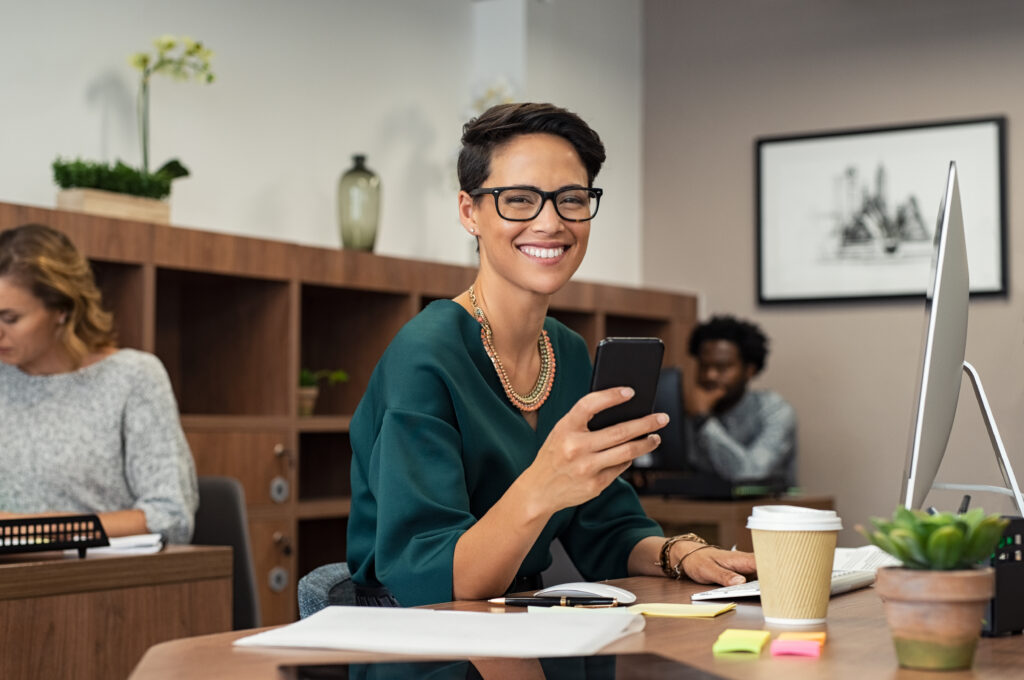 Sustainability with Data-driven Analytics
Abicic detailed other Submeter Billing feature releases, including Tag Matching, Read Upload Reminders, and more. However, the most significant release was Energy Analytics. With Energy Analytics teams can sift through detailed, building data with customizable widgets and dashboards, including hourly consumption charts, Key Performance Indicator (KPI) graphs, greenhouse gas reports, and Degree-Day Normalization, and more.
"We've enabled a much more expanded (…) view of the metering and energy data we collect," Abicic said. "This gives us a way to start predicting energy budgets. (You) can correlate the weather data to (your) consumption trends."
Additionally, Energy Analytics will help teams set benchmarks and comply with local energy codes. For more information about this exciting product register for the September webinar, "Energy Dashboards and Analytics: Enhanced Sustainability Through Data Technology."
Genea Gets Creative with Badge Design Studio
Next, the webinar transitioned to Genea Access Control. A highlight in Access Control development was Global Dashboard. Many access control companies require IT and security teams to switch from window to window when viewing different buildings across their portfolio. However, Global Dashboard eliminates this process. Instead, IT personnel can use a consolidated dashboard to view alarms, access events, and equipment statuses in every building.
"I can filter, I can change my timeframe, and then I can export that data from a single place, as opposed to having to go to dozens or maybe hundreds of locations," Abicic said.
Automate and Save Time with Visitor Management
But the new Access Control updates did not stop with behind-the-scenes features. An important, user-facing feature got released for Genea Visitor Management. Within a corporate culture, badges symbolize more than security; they symbolize company culture. Now, companies can print their branding and company colors directly onto their employee badges. Printing QR codes and headshots are also possible.
Additionally, Badge Design Studio gives an added layer of security with different role-based colors. For example, green badges might get designated for interns who only receive access to their office and the break room. Whereas a purple design may mean an executive has access to the entire building. The role-based features continued, as Genea considered ways to automate provisioning and de-provisioning. Now, administrators can specify time lengths that credentials remain active. IT and security teams could create a "Temporary Worker" rule that starts that activates the credential on June 23 and deactivates on August 2, thereby reducing the time it takes to de-provision later. Abicic also mentioned the use-it-or-lose-it feature from Genea. If a credential remains inactive, it will automatically get de-provisioned.
"Our product process will continue engaging our customers as much as possible," Abicic said about the role of customer feedback in product development. "There is no such thing as too much information or too many customer insights."
Register for our upcoming webinars, including Genea's discussion about Energy Analytics coming in September.