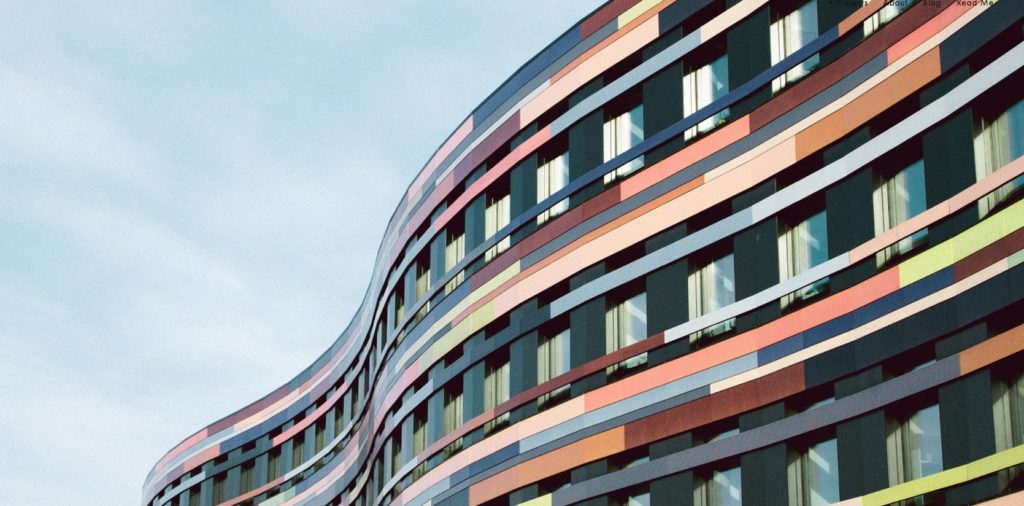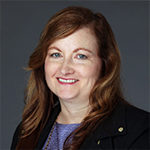 We have all been impacted by the great pandemic pivot of 2020 in our work and personal lives. Prior to COVID-19, we spent the majority of our lives indoors and the pandemic has greatly intensified that fact. Subsequently, our ability to understand, control and monitor our indoor environment has been elevated to a much higher level of priority.
Interest in wellness at the corporate level has also increased dramatically since the onset of the pandemic. Companies want to know what they can do to improve indoor air quality, change cleaning habits, increase ventilation, etc.
There are two newer standards focused specifically on Indoor Air Quality (IAQ) that have recently emerged: RESET and AirRated. And, for overall "healthy building" status, WELL and Fitwel are also prominent certifications.
The RESET program is unique in its focus on real-time data and long-term monitoring, providing certifications not just for buildings, but also for IAQ hardware monitors and software data platforms. It is an international building standard and certification program for healthy buildings, as measured by sensors, focused on quality, transparency and actionability of live data.
AirRated takes a different approach based on a shorter-duration environmental survey that gathers information and directly measures data on the building's IAQ. AirRated uses sensor technology that collects detailed information about air quality and then grades it based on leading medical research and industry best practice.
As we have heard repeatedly throughout the pandemic from medical professionals, we need to rely on data science and not our emotions in order to defeat COVID-19, or the next pandemic.
Beyond certifications, the CDC, OSHA, AIHA, NIOSH, BOMI, ASHRAE and both state and federal agencies have developed guidelines and protocols that address air ventilation, air filters, Personal Protective Equipment (PPE), and cleaning standards.
Edward Sobek, PHD MBA, President of Assured Bio Labs, LLC was the first U.S. lab to receive accreditation from the American International Health Alliance ("AIHA") to perform air and surface testing for COVID-19 and is able to turnaround quantitative lab results, in some cases within 24 hours.
Despite a downside of the test results is that they are only conclusive for a point in time, Dr. Sobek has clients, that based on positive test results, modified their ventilation and cleaning protocols, producing subsequent negative test results. This is an ideal outcome since there are no standardized guidelines nationally that are 100% guaranteed. Additionally, Assured Bio Labs services include long term air monitoring. Dr. Sobek's clients include office buildings, hospitals and schools.
John Leitner, Principal of Environmental Building Solutions, LLC has been fielding numerous calls from clients navigating this new normal and providing guidance for completing state mandated re-occupancy questionnaires, air and surface testing in conjunction with Assured Bio Labs, air quality guidelines, thermal cameras, and pursuing the new WELL Health-Safety Rating (HSR).
The 2020 WELL Health-Safety Rating is an evidence based, 3rd party verified rating by the Green Business Certification Inc. (GBCI), focused on operational policies, maintenance protocols and emergency plans to address a post-COVID-19 environment now, as well as broader health and safety-related issues into the future. The certification also includes a stakeholder education and signage and has an annual renewal process. WELL building standards span 62 countries and 580 million SF and bridge health and building sciences.
There is certainly no clear cookie cut path for all indoor environments. One prime example of a landlord's multi-prong approach to sustainability and wellness which incidentally predates the pandemic, is Vornado's acheivements in 2018 at theMart, a 3.7 million SF building in Chicago, in which received three (3) premier sustainability awards, LEED Gold, Fitwell 2-star and RESET.
Vornado is also a Fitwel Champion committed to deploying the Fitwel certification across their portfolio. Fitwel is a building certification system that optimizes buildings to support health by focusing on a scorecard rating of design and operational strategies to address a broad range of health behaviors and risks that impact occupants.
Per Jonathan Flaherty, Senior Director, Sustainability & Utilities at Tishman Speyer, "Fitwel is an outstanding partner for Tishman Speyer as we prioritize the health and wellness of our tenants throughout our worldwide portfolio. We will apply Fitwel not just in the United States, but introduce it to the Chinese, Indian, and European markets, making it a global strategic resource and roadmap to create healthier work environments."
SL Green Realty has pursued the WELL Healthy-Safety Rating for their portfolio and issued a comprehensive Tenant Guide for re-occupancy, which is available on their public website. It notes in the guide that variations in building-wise protocols, building system, and common area enhancements have been adapted to fit the individual property and building systems.
Rudin Management workers can check their office's air quality via their phones. Rudin has been tracking fresh-air intake, carbon dioxide levels and humidity levels in their buildings for several years and is now making the information available to tenants via an app.
Although some changes are immediate, others are long-term investments. Fisher Brothers has implemented many changes in how tenants access their premises, they are also considering automatic doors, voice-activated elevators and ultraviolet light in the HVAC systems as potential future enhancements.
RXR Realty developed a program called RXWELL in which workers must respond to a health questionnaire about current symptoms, any contact with an infected person and perform a self-temperature check. If the user receives green light from the app, they can access the property. They are also utilizing heat maps once the tenants are on site to identify the areas that are the most congested, including kitchens and bathrooms. It also tracks when their work area has been sanitized.
A positive outcome of the pandemic could be one in which we learn from our past and forge a brighter future. By way of example, NYSERDA recently announced a first-of-its-kind partnership with ASHRAE to build back better and mitigate the spread of COVID while combating climate change.
NYSERDA will spearhead no-cost energy studies, leveraging jointly developed guidelines to support COVID-mitigating air quality and energy efficiency management practices and improvements in buildings across state. The studies will evaluate multiple buildings operated by Empire State Development, Tishman Speyer, Rudin Management, and Vornado, among others.
As New Yorkers return to work, the partnership will concentrate on minimizing the transmission of health and life-threatening viruses and focus on a healthy indoor environment to help prevent the spread of COVID-19. In addition to developing ventilation and IAQ best practices in collaboration with ASHRAE, NYSERDA will evaluate and publicly release the energy impact of improved IAQ technologies including ultraviolet germicidal irradiation (UVGI). This can be installed inside an air handling system and uses ultraviolet energy to inactivate organisms, minimizing airborne exposure to potential diseases such as the COVID/corona family of viruses.
Hani J. Salama, PE, LEED-AP, Chair & Chief Executive Officer of BOMA New York said, "BOMA New York is encouraged by the continued occupancy growth as New York returns to their respective workspaces. Building owners and managers never stopped operating their buildings, and have been diligent using new tools and implementing new technologies to improve air circulation and develop touchless experiences." Mr. Salama continued, "As property managers combine many of these solutions to sanitize entry points and shared spaces, BOMA New York recommends to focus on the fundamentals, wear a face mask, and practice social distancing."
In prior decades, the trend was for "Green Lease" language. In the post-COVID environment, this could likely shift to the "Healthy Building" Lease, according to Charlie Chichetti the CEO and Founder of Sustainable Investment Group ("SIG"), who noted that many corporate clients are rethinking their long-term view on space utilization, renewing in place vs. relocating.
"New technologies and the rapid expansion of A.I. has fostered new and improved methods of monitoring a building's IAQ and HVAC system performance. This has placed even greater demands on building managers to make this wealth of data completely transparent to tenants via mobile device technology and display monitors in building lobbies," according to Rich Hillgardner, Senior Portfolio Manager and Real Estate Management Services NY Market leader for Avison Young.
Genea is a great example of a technology company that successfully adapted their workforce to the COVID-19 environment and assisted their clients remotely. They conducted webinars demonstrating 100% remote implementation of their on-demand HVAC solution.
The webinars demonstrated how to implement HVAC on-demand to address changing occupancy levels and staggered hours that tenants were accessing the premises. The solution is completely automated from service delivery through billing and can be controlled remotely. Additionally, going on-demand for HVAC services reduces operating expenses and increases energy efficiency, while simultaneously supporting sustainability goals.
According to Yoni Ron, Director of Business Development Northeast Region for Genea, "As COVID-19 continues to hold a tight grip on our economy, industry leaders have made a concerted effort in evaluating and implementing smart building technology that enhance building operations. We are thrilled that Genea has been recognized by Owners as the go-to software to help optimize HVAC operations and look forward to serving as an integral part of welcoming property teams and tenants back to the office, while also supporting sustainability initiatives.
We remain part of a global economy and healthy citizens result in a healthy economy. Collectively, we need to lean into the mission of defeating COVID-19 and focus on what matters most in the long term
Schedule a demo for additional information on how Genea's cloud-based platform provides solutions to help buildings prepare for tenants to safely return to the office.