What is a physical security audit?
IT and security teams use solutions, policies and frameworks to enhance their physical security. However, the ever-changing security demands make existing frameworks inadequate after a certain period. So, property teams may need to audit their existing security using a physical security checklist.
A physical security audit is an evaluation of security policies a building adopts to protect its assets.
Property teams conduct physical security audits for various reasons, including:
Identifying problems related to locks, surveillance cameras and access credentials
Benchmarking against industry best security procedures
Meeting compliance requirements
Assessing the emergency response readiness of the enterprise
A physical security audit is incomplete without a checklist that helps double-check each part of the physical security framework the enterprise adopted to protect its physical and digital assets.
This article provides an overview of various features or technologies a property manager should keep on the checklist for a building to pass a physical security audit.
Physical Security Checklist
IT and security teams should use a checklist when planning to conduct a physical security audit. The checklist ensures the physical security audit is accurate.
The following features are relevant in the checklist:
Cloud-based Access Control Systems
A building may have different entry and exit points to enable a smooth passage of people in and out. A few examples of entry and exit points of a property are:
Perimeter security gates
Entry doors/exit doors
Internal doors/windows
Emergency exit doors.
All these entry and exit points pose a severe threat to both physical and digital assets if relevant access controls are not implemented. Access controls may include physical barriers, fences, security guards, turnstiles and locks that restrict unauthorized people from entering or leaving the building.
Overseeing these access points physically and authorizing the access of every person manually to building premises is time-consuming. Moreover, these practices can cause a huge inconvenience for users.
How, then, do you streamline and automate these access controls?
The only solution is a cloud-based access control system.
A cloud-based access control system contains a centralized dashboard. This dashboard enables building supervisors to manage an entire building from a remote location.
Cloud-based access control is relevant for optimized security because it enables property teams to manage access controls and monitor the building security, from a remote location.
For instance, Genea Access Control generates user credentials, monitors activities and revokes access permissions from anywhere, at any time.
Genea's cloud-based access control will also allow IT administrators to assign role-based access permissions to employees. The protocol ensures that only authorized employees access restricted areas such as server rooms.
Video Management
Video surveillance is an integral part of the physical security of a property. It enables property teams to capture, record and store video feeds of people moving in and out of the building.
Video management is necessary in order to optimize building security. It increases surveillance across all areas of the building, records access logs of users and restricts unauthorized people.
Genea's integrated access control and video management enable property managers to integrate third-party video surveillance systems.
For instance, enterprises can integrate Genea's cloud-based access control with:
Rhombus Systems to avail features such as door mapping, facial recognition and real-time video feeds.
Cisco Meraki MV to avail features such as advanced real-time analytics that helps analyze visitor behavior and make quick decisions like emergency lockdown and emergency hold-on.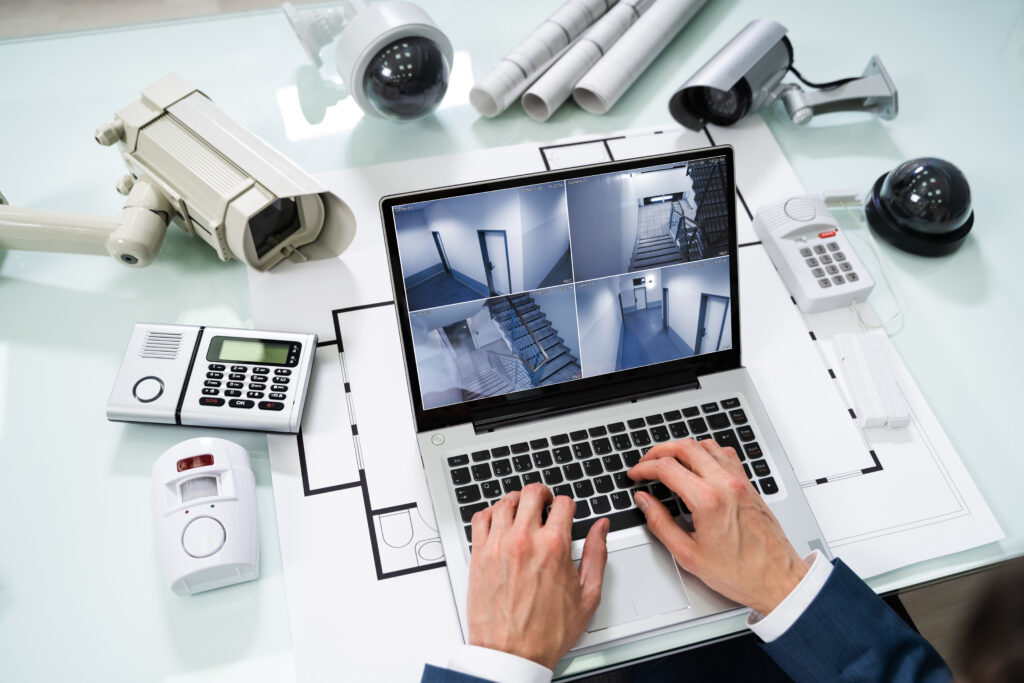 Identity Management
Integrated Identity and Access Management (IAM) ensure people have appropriate access to technology resources at the workplace. The primary goal of identity management is to ensure that only authenticated users have access to the resources. It gives tremendous control to IT admins over managing access credentials of onboarding and offboarding employees.
Identify management is relevant for the information security of an enterprise. It helps in the identification, authentication, and authorization of an individual or a team.
Genea's Integrated Access Control and Identity Management powered by single sign-on (SSO) is the perfect solution to eliminate data security breaches.
For instance, Genea's cloud-based access control can be integrated with Okta's Identity Management to streamline the following access control workflows of the enterprise:
Integration of mobile access credentials with SSO for user access.
Integration of the cloud-based centralized dashboard with SSO for admin access.
Termination of access credentials of an employee immediately after his or her resignation is accepted.
Activation and deactivation of users on the access control platform (if you activate or remove users on Okta's Identity Management platform, it will be reflected on Genea's access control dashboard).
Elevator Integrations
Commercial real-estate buildings such as shopping malls and hotels witness a huge rush during weekends. Without having appropriate access control systems that manage elevator and floor security, property managers may not be able to reduce elevator waiting times and enhance floor security.
Elevator integrations are relevant for optimized security of a building because they help in reducing visitor waiting teams at elevators and protecting building occupants from break-ins.
Genea's cloud-based access control and visitor management system can be integrated with OTIS Compass and Schindler elevators with simple API tokens. These integrations enable property teams to set up user restrictions, implement mobile credentialing and gain an oversight about each floor from a sleek dashboard on their computer system, tablet or smartphone.
For instance, OTIS integration with Genea's access control system replaces relay-based elevator systems with a digital touch screen. Visitors or building occupants can enter their destination on the digital touchscreen so that the OTIS' Destination Dispatch technology groups all visitors going to the same floor together. Ultimately, this ensures reduced wait times and shorter travel times.
Managing Physical Security and Access, Remotely
Enterprises may want to manage the physical security and access, remotely to:
Instantly generate and revoke access credentials for users.
Monitor all access activity in real-time.
Increase convenience for users accessing various parts of the building.
Manage multiple global properties as seamlessly as possible.
Eliminate human error and improve the standards of security.
Save administration time, cost and resources for the enterprise by automating manual processes.
Streamline workflows with the help of API integrations.
Meet security compliance standards easily.
Automate fire alarm systems and digital signage.
Monitor the functionalities of various physical assets.
To manage physical security remotely, enterprises may need to implement cloud-based access control solutions such as mobile access control, a touchless visitor management system, a video management system, an elevator control system and an identity management system.
For example, a touchless visitor management system may help security personnel collect relevant information from visitors through a mobile application before giving them access credentials. The visitor management system can be integrated with video surveillance cameras to avail features such as host alerts, suspect detention, facial recognition and activity tracking. All these can be done through a centralized dashboard that can be accessed from anywhere by authorized personnel like building supervisors, IT admins and property managers.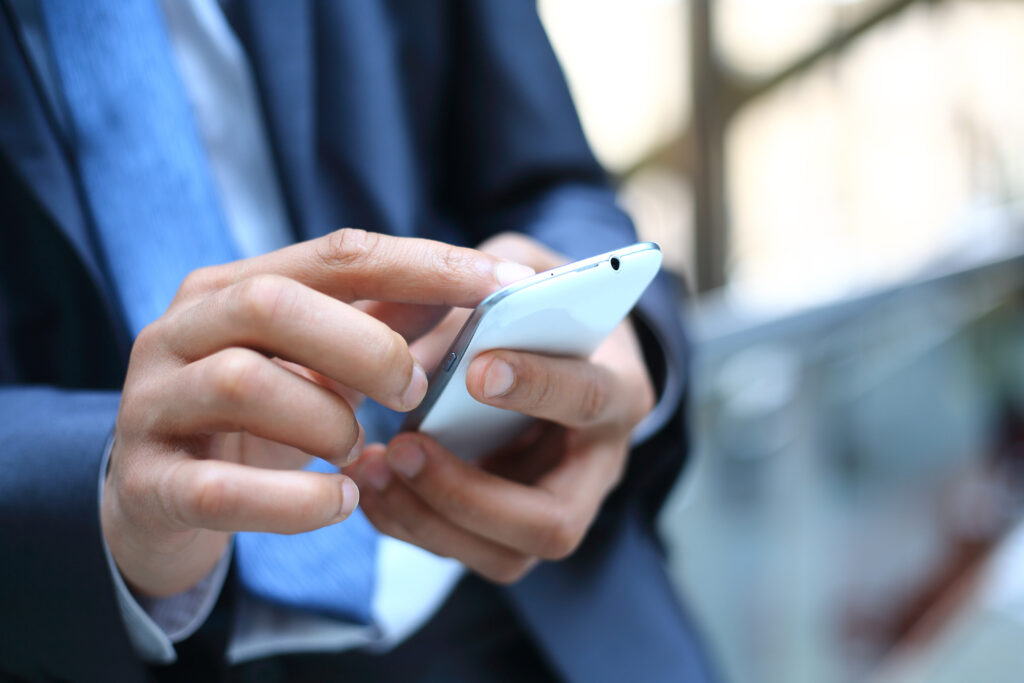 Meet Your Physical Security Audit Requirements with Genea
By and large, a physical security audit evaluates the security measures a property team undertakes to increase the security at entry points, exterior doors, parking lot, people movement areas, passages, emergency exits, emergency power source areas, server rooms and many more. The physical security checklist for optimized security should comprise features such as cloud-based access control, integrations for video management, identity management and elevator integrations. 
Genea offers cutting-edge access control technologies that help enterprises streamline their physical security systems. With a range of products, including cloud-based access control, visitor management, mobile access control and overtime HVAC, Genea has helped over 4500 enterprises across 26 countries streamline their access control workflows. Genea's cloud-based access control system can be easily integrated with third-party applications for video management, identity management, elevator controls and critical event management for enhanced physical security.
Schedule a demo to learn how Genea's cutting-edge technologies can help you meet your physical security audit requirements.