Last week, we hosted a Webinar on Practical Ways to Implement Technology that Tenants are Demanding. Robert Vail, Genea's VP of Sales, moderated the Webinar and was accompanied by Genea's in-house experts. The panel included Brian Haine, Genea's Director of Technical Services, Paul Marcoux, Genea's Director of Submeter Billing, and Mike Maxsenti, Genea's Director of Access Control.
The Webinar is broken down into a three post series. Each focusing on key takeaways from each speaker. In part 2 of this series, we discuss the day-to-day problems typically encountered while performing manual submeter reading and billing. We provide an overview of a software solution available to streamline the process with real life examples of how building teams have benefited. Paul Marcoux then answers a few of the most commonly asked questions the Genea team receives.
If you missed part one with Genea's Director of Technical Services, Brian Haine, you can catch up here.
Submeter billing historically has been a difficult, manual process involving messy spreadsheets, which allows room for an extensive amount of errors.
Frequent problems with submeter billing include:
Mixed Environments: Buildings can have multiple & different meters. Sometimes the transfer of knowledge on how to read these meters doesn't happen successfully, and people can unknowingly write down the wrong values.
Billing Nuances: Multipliers and rollovers are difficult to read and calculate. The difficulty increases if someone doesn't know how to correctly read and/or account for them.
Fragmented Process: The typical process for reading meters involves clipboards, spreadsheets, and manual data entry from multiple people who may not be able to understand what was written by the previous document owner.
No Audit Trail: Writing submeter information down on a spreadsheet doesn't allow property teams to go back and check what they wrote down is correct or explain a bill to a confused tenant.
Technology should be able to streamline how you collect meter reads, which protects you from having to have multiple people involved in the reading. This allows for an audit trail, and provides certainty and a peace of mind for you and your tenants. One solution for improving your submeter billing process should be automating both the data collection and billing.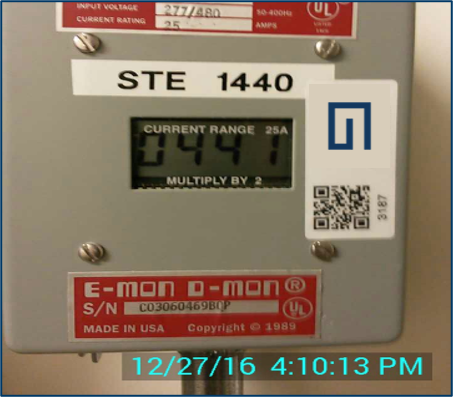 With Genea's automated submeter reading and billing software, properties receive and asset tag with a QR code that is placed on top of the meter (and it can work with any kind of meter). Then use the mobile app to scan the asset tag and pop in the meter value. From there, the meter value is stored and a picture is taken of the meter at the time of collection. This provides an audit trail and allows you to use the photo as proof of the meter reading. Everything is then uploaded to the cloud and you are able to generate all the invoice statements. This streamlines manual processes saving time and preventing human-error.
Avoiding a lawsuit is one example how you can benefit from our software. A client avoided a $250,000 lawsuit by being able to provide a time-stamped photo to create a defensible case against a tenant who had been disputing their bill for years.
On the opposite spectrum, we had a site with 60 meters who were underbilling a tenant by $540 each month due to incorrect multiplier readings. This resulted in a significant sum of missed revenue.
Every new Genea client receives a full submeter audit to ensure we have accurate billing with correct multipliers and tenant's are being billed precisely.
Paul Marcoux is the Director of Submeter Billing at Genea. He specializes in market billing strategies and methodologies across the country and has more than 10 years of experience in Finance and Business Analysis for the Real Estate market. Paul has helped develop a product centered around accuracy and timeliness of billing utility costs, allocation of costs and providing ease and access to billing information.
Here are a few answers to some common submeter billing questions:
Q: What are the most common billing errors you see in the industry and how do you correct them?
The most common billing errors our team encounters are incorrect multipliers or rates. We correct these errors by conducting a full audit. We take the handwritten spreadsheets and break them down, checking the formulas and multipliers to make sure they are correct. We also take photos of the meters to double check the multipliers match. Then we check market rates and rerun it through the system to see if it makes sense.
Q: How does your system work if we have a mix of networked and non-networked meters? How do you connect to our metering network?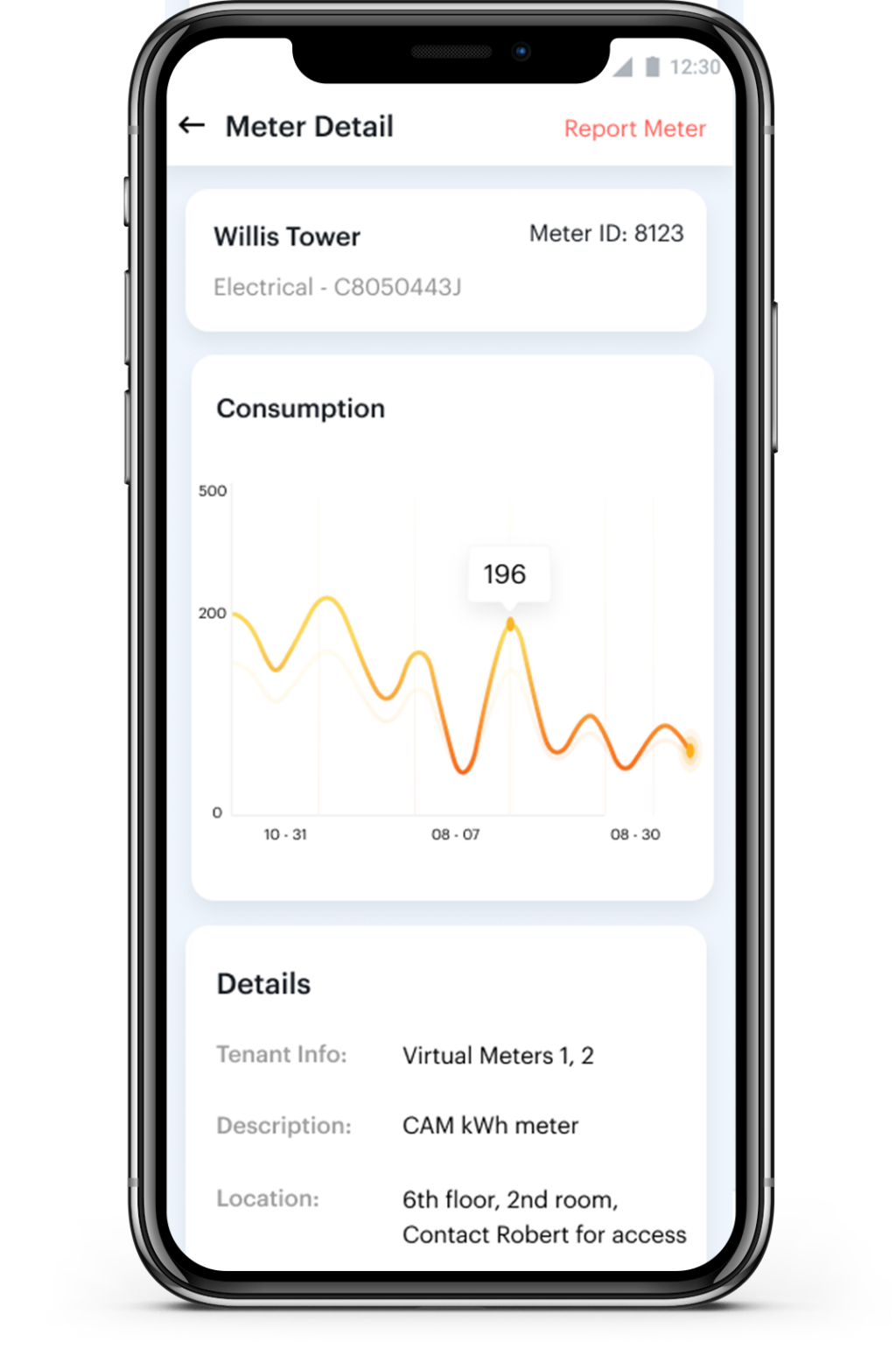 If a building has a mix of networked and non-networked meters, we are able to send the same device we use for Overtime HVAC software to be connected to the BMS. We can connect to the network so we can see the points of each meter. Each meter is then able to automatically send data and different intervals allowing us to collect meter reads straight from the system so it doesn't need to be read.
Q: What is your QA process like to ensure that the billings you provide to your customers are accurate?
Our quality assurance process involves breaking down a buildings spreadsheet and assess historical billing. Once it's out of a spreadsheet and into a system, we have reads, consumption amounts, and rates. We create a billing PDF and examine it side-by-side with what had been billed historically. We check if it makes sense, if the trends work, and if its billed in a reasonable amount.
Q: Can your software handle peak, off-peak and demand charges? How do you ensure that the billings are accurate?
Once your building is connected using our box, reading a demand charge is just another point on the system, and the system is collecting those every 15 minutes. Once we have all that information, we apply the correct rate to it and it's billed the same way you would bill any straight consumption.
Q: We have old dial meters; how does your software deal with those to ensure that the reading is accurate?
If you have dial meters, historically one employee will write down the meter value onto a piece of paper, which is then handed to accounting who then plugs it into a spreadsheet. Regardless if it makes sense or not, you then receive a value. With our mobile app, if someone writes down a read that seems questionable, we are able to reference the picture of the meter read and edit or correct the number.
Q: How is a blended rate calculated? How do we handle third party electric suppliers and solar?
Once we go-live with a building, we request that they send us their utility bills each month which will provide us with a "base rate on market". Markets differ slightly but for a base case you take the billed amount on the utility bill and divide that by the consumption amount on the utility bill to create a blended rate. This rate includes all the energy supply, the taxes, the fees, and everything associate with the utility bill provided to the building and apply that directly back onto the meters.
Q: How long does it take to implement your system and what information do you need from your clients to get started?
As soon as we receive a new contract, we set up a kick-off call with the property team and provide them with a list of the items we need. As soon as we receive the information, we put it into the system. Generally, it can be done quickly, depending on how long it takes to obtain the necessary documents.
In part 3, Robert addresses problems when using manual and disconnected systems for access control across building portfolios and demonstrate how a cloud-based, mobile system can improve security. Genea's Director of Access Control, Mike Maxsenti, will answer frequently asked questions and provide his expert insight.
For more information on how Genea can provide your building with an automated, cloud-based solution for submeter collection and billback, schedule a demo below.