Last week, Propmodo brought together CRE technology experts to discuss the increasing challenges of property management teams in today's evolving commercial real estate landscape. The half-day seminar in Midtown Manhattan looked at how outdated and underutilized technology is compounding the already challenging jobs of property management teams.
As the panelists and experts discussed what they're seeing in the industry, a few distinct themes emerged.
1. Property Teams are in Desperate Need of Process Automation
Property managers and building engineers are being asked to do more and more, making their time more precious than ever. And despite the variety of new technology in CRE, and more specifically submeter billinghttps://www.getgenea.com/blog/5-themes-from-propmodos-seminar-on-better-property-management-through-technology/, property teams are still doing a lot of their jobs manually.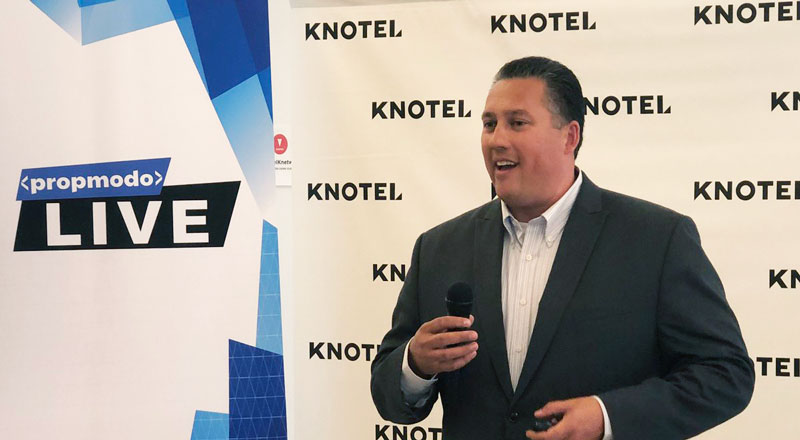 Genea's own Robert Vail addressed this challenge during his session on delivering value through process automation. "Some of the biggest time sinks property managers deal with are overtime HVAC requests, and submeter reading and billing," he said. "Engineers are manually programming the BMS and then someone has to track all that in a spreadsheet."
Vail explained that these antiquated methods are actually dangerous for a property. "Property teams spend hundreds of hours on these processes. They think they are doing what's best for the tenants. But it's actually hurting the tenant base because they don't have time for higher level tasks."
As CRE evolves, property management teams will need to assess their processes and determine where technology can lift some of the burden.
2. Better Property Management: How The Physical Workplace is Evolving
The second trend that dominated the event is how property teams are handling the changing needs and perceptions around physical workspaces. More and more tenants are looking for flexible spaces with communal amenities.
Knotel Co-Founder and Chairman, Edward Shenderovich, pointed out: "If you look at how European cities developed, most of the buildings had the first floor as common space and the most prestigious floor was the second. Electricity changed all that with the elevator and I think technology is starting to change how we see the value of each part of a building."
With more buildings focusing on adding communal productive spaces alongside communal social spaces to compete with co-working facilities, the reimagining of the office space doesn't seem too far off.
3. Picking the Right Technology is Difficult
While the panelists and speakers universally saw the potential and value in new technology, they also recognized the challenge buildings are facing when it comes to assessing and selecting technology partners.
The CRE tech landscape is being flooded with new companies making big promises. But new technology too often comes with a big risk and a steep learning curve before you see the ROI. In an industry built on avoiding and reducing risk, these odds can make new technology feel like a big gamble.
Speakers at the event addressed this by discussing how important it is that property teams vet and select proven partners that have solutions that are aligned with their challenges.
4. The Role of Sustainability in Better Property Management
While green initiatives and sustainability have been buzzwords in the industry for years, saving energy is starting to take on a new tone as states and municipalities begin to enforce carbon reduction goals and regulations in the commercial real estate industry.
New York's own regulation to reduce 80% of emissions by 2050 is a prime example of that effort.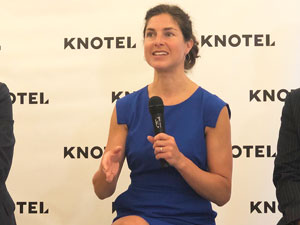 Dana Schneider, who leads JLL's Energy and Sustainability Services division in a region anchored by New York City, Boston, and Washington DC, pointed out that despite the aggressive goals the industry is working towards, not every project has to be a major undertaking.
"It's really important to do the right analysis upfront whether you're developing energy projects in an asset or designing a new building that's going to be one of the best ever. Even in those cases we want to use the most advanced solutions possible. It doesn't mean it's new. […] Sometimes it's really obvious stuff that we just need to do right."
5. Everything Comes Down to Tenant Retention
At the end of the day, the speakers at the Propmodo event all came back to the core focus of every property management team: tenant retention. Despite the changing ways teams are thinking about and addressing building operations, the core goal is the same – to keep tenants happy and in the building. Mark Smukler of Bixby hit the nail on the head with how small technology investments can have a huge impact.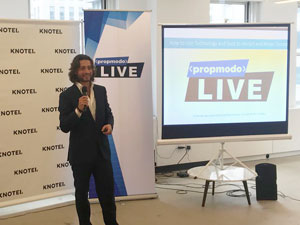 "Hard amenities like gyms and lounges require significant capital expenditures, but soft amenities like those offered through technology may be just enough to take a tenant from moving out to signing a renewal," he said. These themes highlight how central these technology conversations are becoming to commercial real estate. As building owners and operators look to the future, they see technology playing a vital role in the landscape as property management teams and CRE tech evolve together.
These themes highlight how central these technology conversations are becoming to commercial real estate. As building owners and operators look to the future, they see technology playing a vital role in the landscape as property management teams and CRE tech evolve together.
Download an eBook version of Robert Vail's presentation on driving value through process automation to help you identify your processes that could benefit from automation.
Schedule a demo to see how Genea help improve your buildings automation with our Overtime HVAC, Submeter Billing and/or Access Control Solutions.