Genea's list of exciting access control integrations continues to grow.
The Genea development team is excited to announce the integration between Genea Access Control and exacqVision, a video management system produced by Tyco Exacq.
This sought-after integration merges access control and video management systems into one effective solution. Through the exacqVision integration, customers can: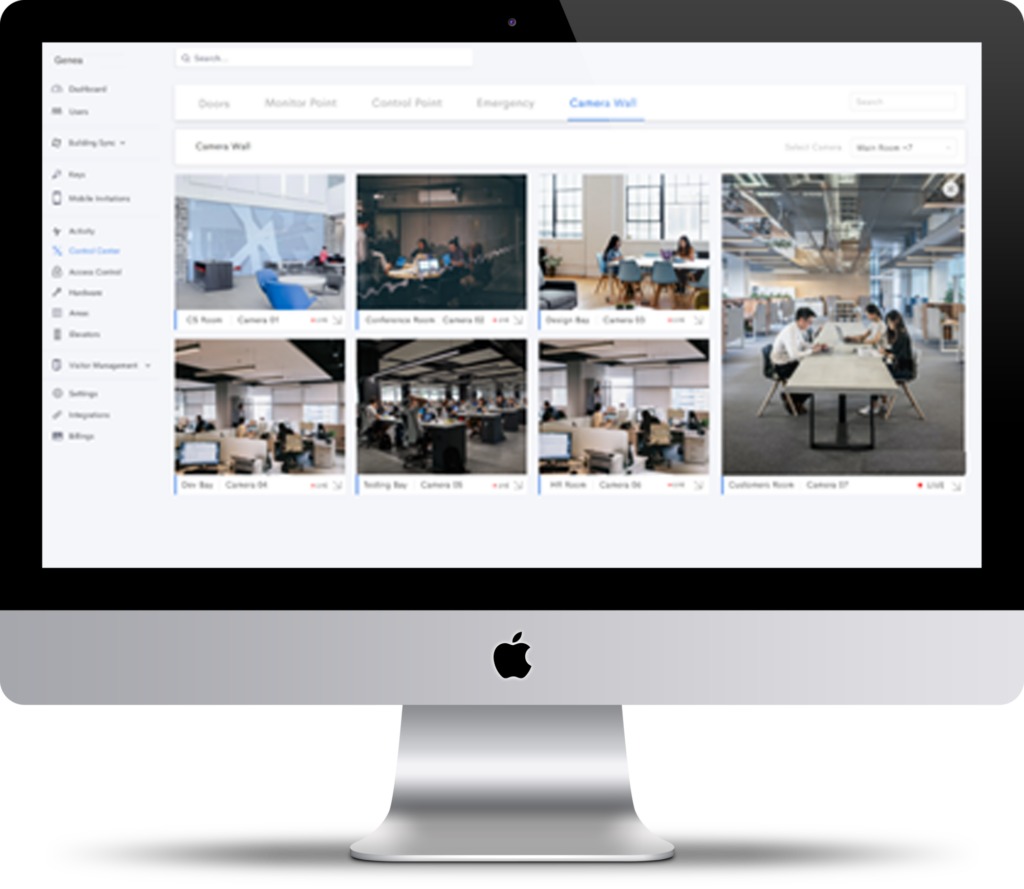 From the Access Control dashboard you know and love, see trigger alarm events or view camera actions.
View live and recorded views of security feeds from the Access Control dashboard.
Take security video tours.
Create a "Camera Wall" that lets each administrator customize and arrange a display of virtual video feeds to their liking…all on a single screen!
Robust Video Player
One of the most exciting additions within this integration is the video player that works directly within the Genea platform. Developers crafted the player to be user-friendly while including a robust palette of features such as:
Date Picker
Live View
Rewind/Fast Forward: Users can jump 10 seconds forward or backward in the video.
Time Ribbon: This is a scalable feature great for viewing past footage. Scroll in and out to change the timeline size and navigate to the exact frame you need.
Door Unlock: From the dashboard unlock a door mapped (connected) to a specific camera.
Quick Grant: This feature mimics a credential swipe on a door connected to a camera. Once the user selects the "Quick Grant" icon located on the player window, the door will open for five seconds. After five seconds, the door will automatically lock.
As the demand for cloud-based access control grows, Genea understands the need to continue providing practical integrations like this to customers. We look forward to hearing customer feedback about desired features and integrations. Schedule a demo to learn more about Genea's full stack of integrations.
For a detailed breakdown of how to integrate exacqVision with Access Control, click here.