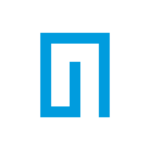 The benefits of enterprise access control systems outweigh the challenges that come along with them. When looking to upgrade your access control system to an enterprise level, you must know what you're looking for in a secure access system.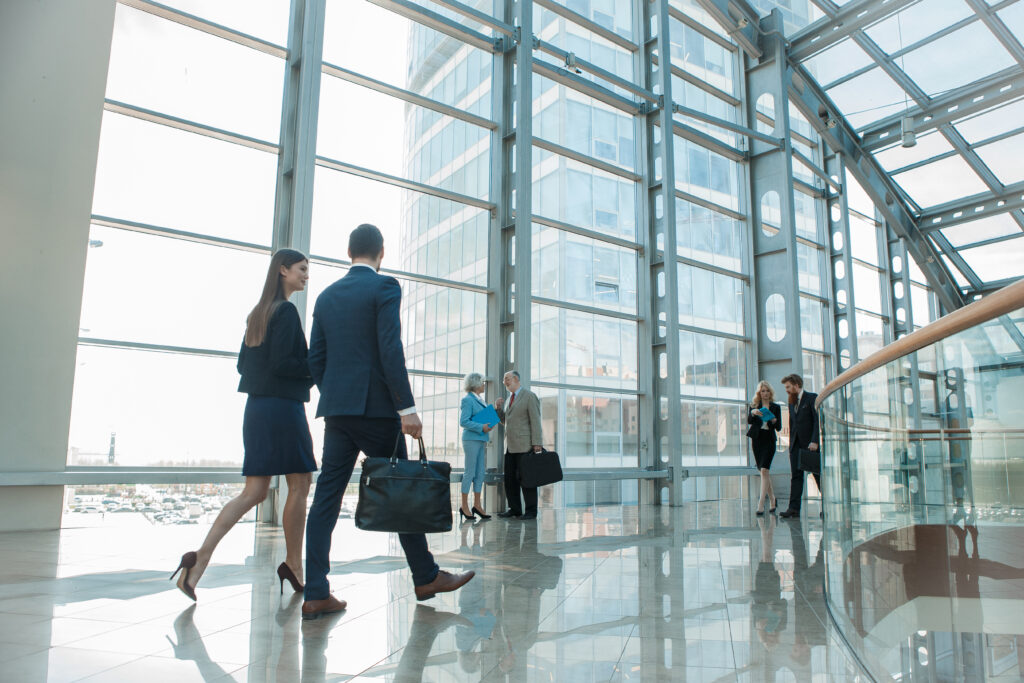 5 Benefits of Having an Enterprise Access Control System
The benefits of enterprise access control systems are extensive. The most obvious is their ability to help property owners and enterprises control who has entry into their facilities and when they have access.
In 2020, only 20% of physical access control solutions utilized mobile integration and cloud-based architectural technology. Therefore, if you are part of the 80%, you need to improve your enterprise access control system.  Here are five benefits of an enterprise access control system:
Know Who is Accessing the Building
Secure Sensitive Information
Control Access to Multiple Properties
Eliminate Lost Keys and Keycards
Integrate with a Visitor Management System
1. Know Who is Accessing the Building
An enterprise access control system has the critical ability to track who enters and leaves a building. Due to this feature, facility managers obtain vital information to improve system security and prevent crime.
Access control systems also benefit enterprises and improve employee safety. Data collected from the system can help indicate weak points in the system and prevent unauthorized access to the building.
2. Secure Sensitive Information
Enterprise access control systems allow property owners to limit access during certain hours or authorize access to specific individuals. Moreover, this feature secures data by ensuring the wrong person doesn't gain access to an area requiring a top-level security clearance.
Enterprise-level access control systems benefit property owners, along with those managing the building. They save money by utilizing fewer security guards and by streamlining workflow.
3. Control Access to Multiple Properties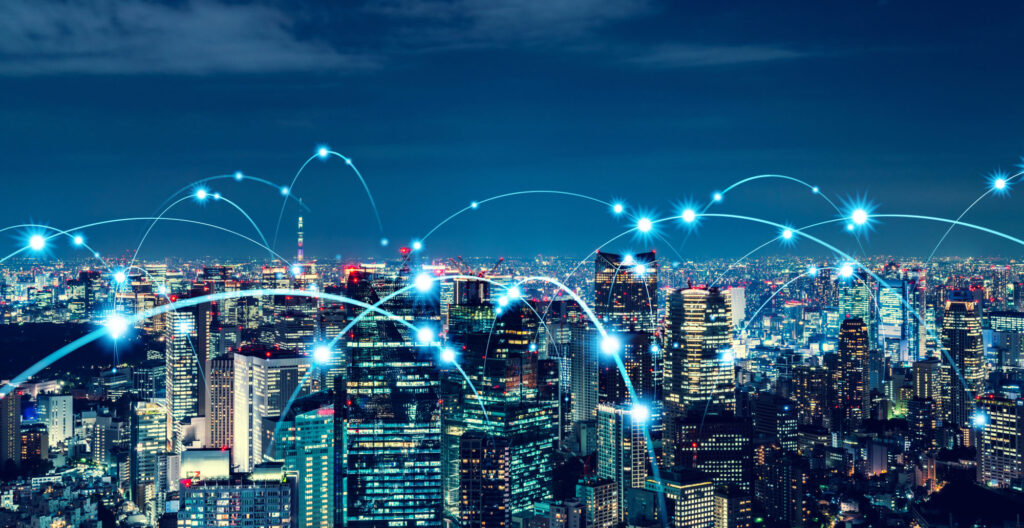 Access control systems for an enterprise can help manage multiple buildings. In addition to other security hardware, a cloud-based central database lets companies monitor access to all their locations from one centralized building.
These access systems allow all buildings to be protected by a single security force rather than maintaining security personnel in each building. They can manage everything from building access to visitor management for every building in your complex or area.
Overall, those without a cloud-based system will encounter monitoring difficulties. For this reason, choosing cloud-based over on-premise servers has a clear advantage.
4. Eliminate Lost Keys and Keycards
Mobile enterprise access control systems help prevent lost keys and access cards. People lose these items frequently, and companies have to deal with the cost of replacement.
Instead, many enterprises are going "all-in" on mobile access. Employees and visitors use credentials stored in their smartphones to enter the facility. Executives of these enterprises will experience another added perk- when traveling between offices, Executive Team members often must carry multiple keycards. With mobile credentialing, one smartphone can unlock every programmed office.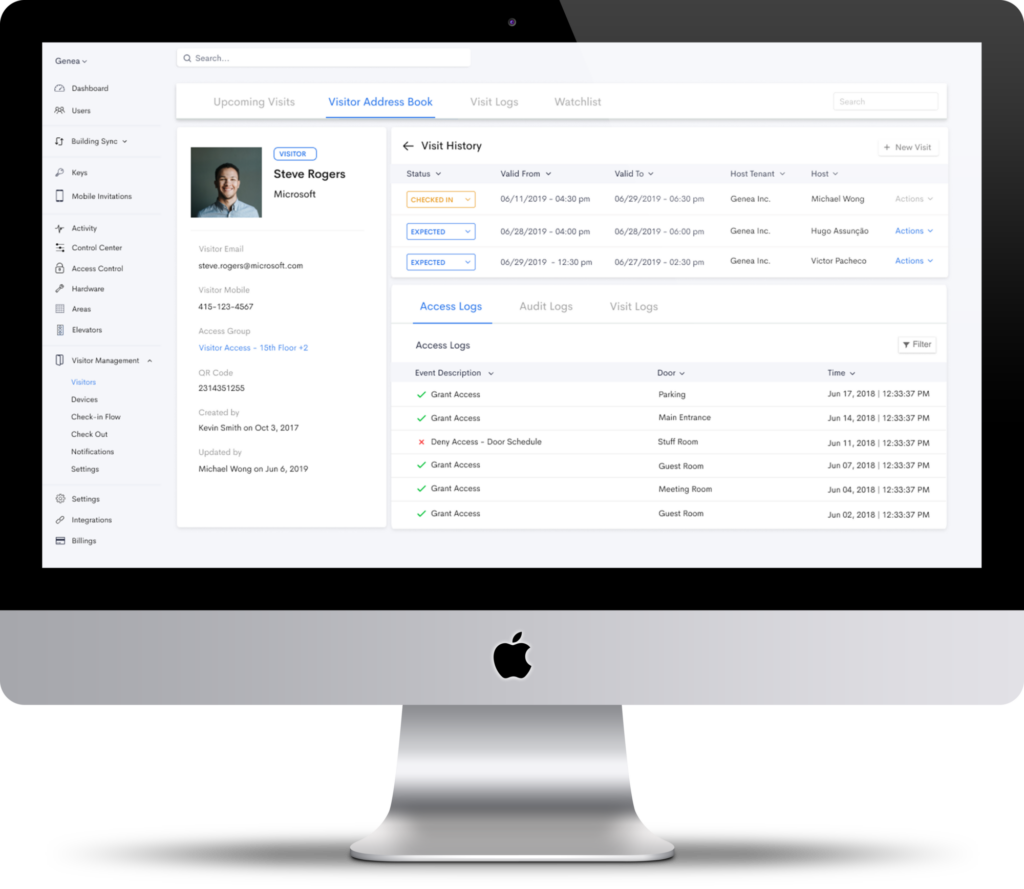 5. Integrate with a Visitor Management System
The capability of integrating a robust visitor management system with access control is one valuable asset. Unlike smaller units, expansive facilities need a visitor management platform that streamlines and eases the process of getting guests from parking garage to office. The more occupants you have, the more substantial your access system needs to be.
Enterprise Access Control Systems with Genea Save You Time and Money
Above all, Genea ensures that customers are provided with the best, most up-to-date security of any software-as-a-service (SaaS) provider on the market. Genea Access Control will protect your enterprise's present and safeguard its future.
Are you responsible for the safety and security of your tenants? Then you need an enterprise access control system that can manage traffic.