When someone approaches Genea asking for a new access control integration, we take it seriously. Such was the case when a potential customer asked us to integrate Genea Access Control with the highly regarded, France-based security manufacturer, STid. When paired together, STid readers and Genea Access Control give users an uncompromising yet flexible non-proprietary security solution. Learn more about this integration, below.
Benefits of Non-Proprietary Access Control
Easily Change Software Providers
Long-Established Reputations
Integrates with Your Security Ecosystem
Stellar Customer Support
How it Works
STid produces door readers (those things you wave your key card in front of), tags, RFID antennas and software. When paired together, STid readers with Genea Access Control offer a seamless answer to security vulnerabilities.
Users begin by showing their mobile phone or key card to the reader. Then, using a Bluetooth, RFID, or NFC signal, the reader receives the device's credentials information and transmits it to the controller. From there, the controller searches the Genea Access Control database for the corresponding employee or visitor credentials. If the credentials are found, the door unlocks. All this happens within milliseconds.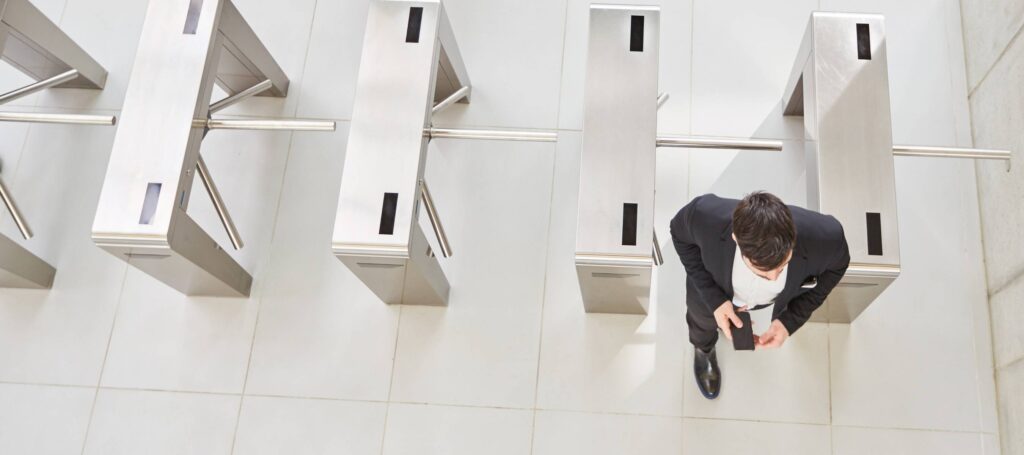 The Importance of Non-Proprietary Access Control
But why is choosing a non-proprietary system so important?
Choosing non-proprietary hardware is one of the best choices IT and security professionals can make. The problem is that few access control (ACaaS) providers offer non-proprietary hardware. However, at Genea, non-proprietary hardware is a natural fit. Why? Our mission is to make lives easier; that means providing the greatest flexibility and security possible. STid readers do exactly that. 
Unlike proprietary hardware, which forces customers into using one software provider, going non-proprietary lets customers change software. If technology fails to adjust to new threats, change. If a provider goes out of business, change. Ultimately, non-proprietary hardware saves time, money and gives users flexibility.
Genea Works with Other Great Non-Proprietary Hardware
Genea Access Control has long integrated with HID readers and Mercury controllers. In March 2021, Genea and HID took their partnership to the next level, becoming part of HID Origo's Partner Program.
Partnerships between Genea and hardware heavyweights like HID and STid are beneficial to users. It translates to more out-of-the-box API and SDK integrations. Additionally, it gives users more power to request custom software integrations. Have a software application you like but don't know if it will integrate with Genea Access Control? Ask one of our experts.