Genea Access Control now integrates with Webex to deliver instant notification alerts and enhanced building security. With this powerful, no-cost integration, users can centralize their Webex notification system and Genea Access Control system within a single pane of glass. Learn how the Genea + Webex integration can help your organization.  
What is Webex?
Webex is a cloud-based, communication application that provides video conferencing, messaging and notification capabilities. In addition to these functionalities, Webex can be paired with Access Control to deliver notifications in various situations, including:
Access Alerts – When someone badges into the building, office or parking garage
Equipment Status Alerts – If hardware goes offline, then an alert will be sent to the Webex dashboard.
Visitor Arrival Notifications – Get notified as soon as your guest arrives.
Let's explore how these features can help you improve your security.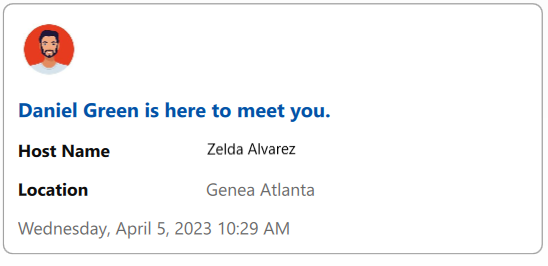 What are the Benefits of Webex?
The Genea + Webex integration allows teams to centralize and automate their systems within a single pane of glass. For example, say your team wants to know when an employee accesses the server room. After pairing Webex with Genea Access Control, any time a specified employee or someone from a custom role group attempts access, an automatic notification will appear in your Webex dashboard. This integration allows IT and security teams to act more quickly when security problems arise. Benefits of this integration include:
Save Time – Save time by avoiding the manual checking of access incidences. Receive notifications instantly when access is attempted.
One Window – Avoid toggling back and forth between your security solutions. With Genea + Webex, you can view all the data you need from one dashboard.
Quick Information – Quickly access important information. After setting up your notifications for specific events or updates, alerts will appear directly in Webex, allowing you to stay informed and take quick action as needed.
How Easy is Integrating Access Control with Communication Apps?
Integrating Genea Access Control with communication apps like Webex is very simple. Thanks to the cloud, you can have your systems up and running in a matter of minutes. Our cloud-based access control solution uses an API token (a string of numbers) to connect your systems. Integrating is as easy as typing in a key.
Alternative Notification Systems to Webex
As part of Genea's ongoing commitment to our customers, we offer dozens of integrations and robust access control features. If Webex isn't the right fit for your organization or enterprise, you can leverage other out-of-the-box integrations or request a new integration.
Microsoft Teams and Slack are two alternative communication platforms to consider. Each can help your team get notified immediately when an access control incident occurs.
For more information about integrating Genea Access Control with communication software, contact a Genea expert.