In March 2021, the COVID-19 pandemic seemed to have finally ended. As companies contemplated returning to the office, something was bubbling in the world of proptech. The tenant amenity innovator VTS announced that it had entered into an agreement to acquire Rise Buildings, a Proptech startup. The company cited the move as a way to "redefine the category of tenant experience and provide landlords with a full-service platform…" Later that year, VTS made another move. They acquired Lane, a workplace experience software used by several top property companies including Brookfield, Oxford and Hines.
The deal may have snuck under the radar of many industry professionals. Soon it would be overshadowed anyway when the property giant JLL closed on a $300 million acquisition of Building Engines. Then, MRI Software acquired the Toronto-based provider of building operations software Angus Systems.
These consolidations signal a growing trend in Proptech—a trend that affects not only the software providers themselves but the companies reliant upon their systems.
SaaS Proptech Companies and Consolidation
Industry consolidation is still in its beginning stages. For now, SaaS Proptech remains chaotic. Over the past decade, the number of real estate technology startups has increased by over 300%. In the first half of 2021 alone, Proptech companies received over US$9.7 billion of funding activity, the most active first half on record.
"There's been between $70 billion and $100 billion, depending on what you read, of institutional capital pouring into the space," said Genea CEO Michael Wong. "If you're a property manager, building engineer, or asset manager, you've got a ton of companies pounding on your door."
The rapid expansion has left Proptech users facing quite a conundrum. Property teams, building engineers, IT & security professionals must spend time deciphering the invaluable from the inadequate, the companies providing long-lasting, future-proof technology making life more efficient from the companies without long-term return on investment.
"From their vantage point, I can definitely see it feeling like the Wild West," Wong said. "It's like, which companies do I believe in? They all seem like they're ok, but who can I trust?"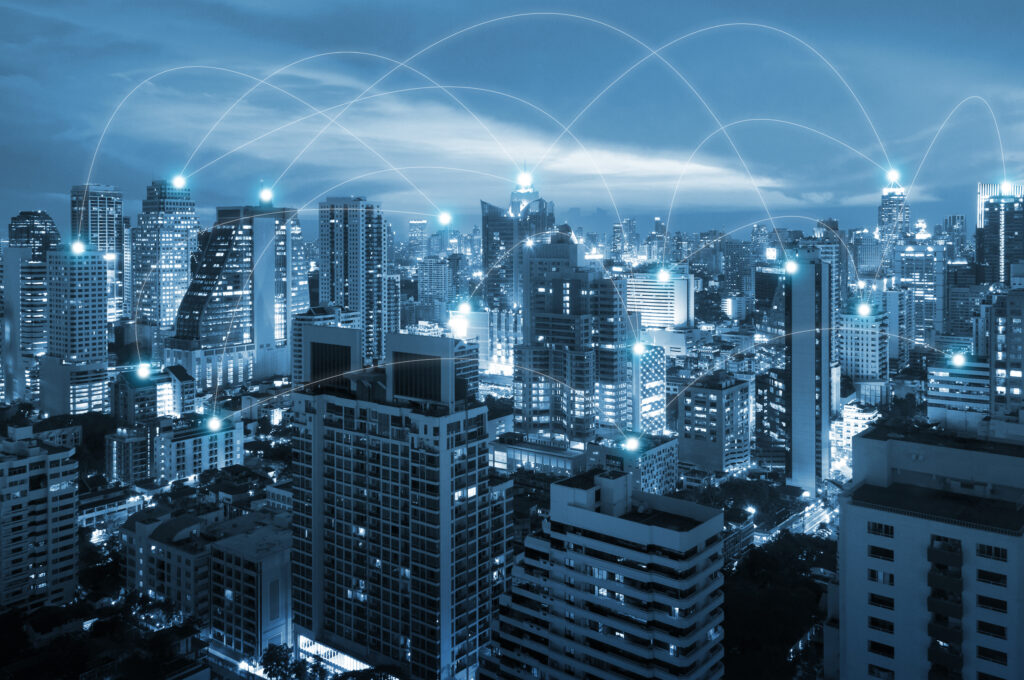 Vendor Fatigue
Finding the right solution is not as straightforward as it may seem, leading many to have a growing sense of "vendor fatigue." Take the access control industry for example. Dozens of access control providers have emerged claiming they offer "innovative," "future-first" solutions. Their websites promise spectacular features to speed up workflows and ultimately save teams money. But understanding how these features truly integrate into a pre-established system is another story. Moreover, exchanging an outdated system for a new system comes with many variables, among them:
Downtime during implementation
Training
Return on investment
Additionally, teams face the challenge of playing psychic by guessing which Proptech solutions will last the approaching storm of mergers and acquisitions.
How Rapidly is Proptech Consolidating?
While other areas of the technology sector have seen consolidation, according to many in the industry, Proptech is not as far along in its transformation.
During a seminar at the Propel By MIPIM- NYC Real Estate & Tech Conference, a discussion took place about the state of consolidation in the Proptech industry. Faisal Butt of Pi Labs, a global venture capital firm, mentioned that in the last six years there have been approximately 600 merger and acquisitions in Proptech. Of those, 160 happened in 2021.
This statistic shows both the increased number of Proptech startups, as well as a trend toward consolidation. Ben Lerner of Lerner Associates took a slightly different view.
"The asset classes which tend to adopt more (technology) are those where there is a problem," Lerner said in a CRE Tech seminar.
He mentioned that certain asset classes within the industry are further along in their evolution than others. For example, the conversation about returning to the workplace during COVID-19 brought about the widespread adoption of workplace tools such as tenant amenity, visitor management and access control apps.
On the other hand, areas like construction tech and legal tech, as it relates to property, still are in their infant stages. Lerner mentioned that he thinks consolidation will happen more quickly for companies that provide solutions addressing urgent problems (e.g., safely getting back to the office as opposed to virtual reality apps to help customers see a CRE space).
Regardless of how far along the Proptech industry is in consolidating remains to be seen, but the need is there according to an Atlus Group survey. In the survey of over 400 CRE executives, 89% said significant consolidation is necessary in Proptech to more effectively deliver on the industry needs.
Managing Isolated Proptech Systems
A frustrating aspect for CRE professionals and security administrators is figuring out how to manage multiple systems without feeling overwhelmed. Wong encourages companies to embrace tech providers who already have stable partnerships. These partnerships will help teams unite their various software systems into one platform.
"Having to manage disparate systems in different databases doesn't make sense for our clients," Wong said. "[Genea has] been spending a lot of our time working with the other parts of the tech stack to make sure we're bringing more value to our customers."
Teams can ensure system longevity by choosing a SaaS provider that offers native API integrations. These API integrations connect and sync their favorite management tools, be it video management, access control, tenant amenity apps or something else.
"If we have a technology partner that is implemented in the same company or same building [as our customer], for us to have our databases sync up in a way where our customers don't have to migrate data back and forth. That's good for the customer," Wong said.
A Roadmap for Tech Adoption
Property and security teams should also devise a technology adoption roadmap beforehand. This plan should include:
1. A technology strategy– Assess where the most value be added and appetite for risk.
2. Integrating systems– Learn how your systems can communicate with one another.
3. Consider scaling– Decide whether you will need to scale the system at some point.
4. Stakeholder buy-in– Determine how the potential users of the system feel about it.
5. Develop "Proof of Concept" trials– Work with potential providers to see how the system works.
Wong predicts that as more partnerships develop, more consolidation will occur. But he also thinks that Proptech is still in its early stages.
"We are still in the early stages of Proptech. We are still finding a lot of manual processes and solutions that need to be taken to the cloud," Wong said. "Proptech is still immature as an industry. It's growing up fast, but I think we still have a long way to go."
Considerations When Adopting New Technology
When it comes to adopting Proptech solutions, teams have a lot to assess. Will the provider deploy then depart, or will they partner and share their expertise? Talk to one of our team members to see how Genea can help.