Converting your manually read meters to be read remotely can be a confusing process. You have a building that has a bunch of submeters – you have a clipboard or app that someone uses to read each meter… what next?
Before you can think about options, you need to know what meters you already have — name, make, model & serial number is a good start. You will also want to know if you are reading straight kWh Consumption, Peak Demand, Different Tariffs, etc.
A few other questions to know:
Does it have a pulse output(s)?
Does it have a communication port?
What sort of communications?
What if it does not?
Once you have this data, you can look at your options that often leads to one or more possible solutions.
Most meters tend to fall into a limited number of groups.
Groups include:
Optical port similar to your utility meter at home
Pulse output (or options to add a pulse output)
Communications port as either a serial port or as a network port (these may be wired or wireless)
Or they may have some combination of all of them.
If you have an older meter, you probably don't have any kind of outputs. A few examples are an Emon Dmon, Badger or Neptune. Included is a serial number that starts with a C97 or something similar. The 97 references the year it was made.
The good news is that in most cases, a Pulse Output can be added. For the Emon Dmon meters you can plug in a P3 Pulser module. For the Badger's & Neptune's you can just replace the head.
These options are often easy to do and very affordable. However, it is possible to spend just as much to add a pulse module as it is to just replace the meter. A new meter gives you more data than just consumption. Plus, getting rid of 20-year-old meters and installing smart meters costs just a little more.
So, if you do have pulse outputs or upgrade to pulse outputs, how do you get that data back?
Here are a few options:
If your meters are spread out, one of the best options is a Tehama Wireless system. It offers good value for the money and is easy to install. This system can take care of your pulse output meters (the utility being measured doesn't matter) and you can also choose from different Encoder readers for your water meters.

There is also the Senseware product, which offers a variety of different sensor options.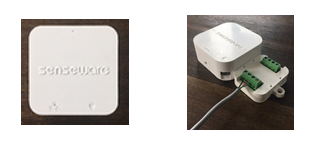 You can then use the AccuEnergy AcuMesh device to get that RS485 network back to your data collector wirelessly. The Accuenergy 710 or 810 or the Obvius A8810 are all good choices.
If you have several meters in one area and then another group somewhere else, there are several options. Contemporary Controls do some nice BACnet MSTP or Modbus counter modules that can count pulses. There is also the Obvius High Density Pulse module, which can count 23 pulse outputs.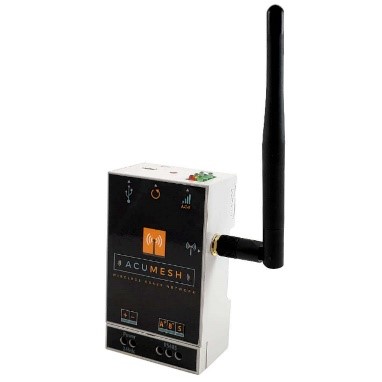 The wireless RS485 is also a good choice if you have smart meters like the Dent PS 48HD or the Strea SPM48. The AccuEnergy AcuRev2000 has a built in wireless option.
No matter what kind of meter you have, most of the time there is a way to connect to them. Genea can come up with the right solution to help you read your meters remotely.
If you are using any Meters that offer a CAT5 interface but you can't get a CAT5 to fit in less than 300ft, there is the EnGenius ENS500EXT, which will extend your reach without the cost of cables.
For more information on how we can help your submeter reading and billing process, schedule a demo with a member of our team.