As commercial security technology continues to rapidly develop, it's important you choose partners who can help you drive efficiency. Access control provider Genea and integrator partner, Convergint have teamed up to do exactly this. In a joint webinar, the two companies demonstrated how they are helping enterprises, hospitals, educational institutions and more build cloud-based, non-proprietary access control systems for a secure future.
Changing Dynamics of Security Technology
The webinar begins, with an introduction from the Convergint business development manager Tony Alexander and Genea Director of Key Accounts Mike Maxsenti.
Many companies are switching the evaluation, management and purchasing from their physical security teams to their IT departments. Why? As cloud access control becomes more secure and feature-driven, security professionals are finding that the cloud saves them time and reduces the hefty expense of maintaining on-prem systems.
"If you're going to go from an on-prem, server-based system to a cloud-based one, there should be a host of new features and possibilities that come along with that transition," Maxsenti said. He then cited three reasons for the shift:
Automated systems
Frequent access to new features and integrations
The changing nature of work
Due to the COVID-19 pandemic, touchless entry and using mobile credentials have increased in popularity. Another added convenience with mobile access control is the process of adding and removing users. IT teams can send an employee or guest a digital key from anywhere, or sync users with their Identity management software for complete automation of user provisioning.
What is Genea Access Control?
Genea set out to make an access control system that was flexible and user-friendly without sacrificing security.
"We wanted to create a single, cloud-based user interface for the three main pieces of the physical security infrastructure," Maxsenti said.
The Genea user interface is comprised of:
Access Control
Video Integrations like Milestone, Cisco Meraki, Rhombus and Exacqvision
Visitor Management- Genea's own software or other 3rd party
Uniquely, these integrations come out-of-the-box and can quickly unify disparate parts of your security infrastructure.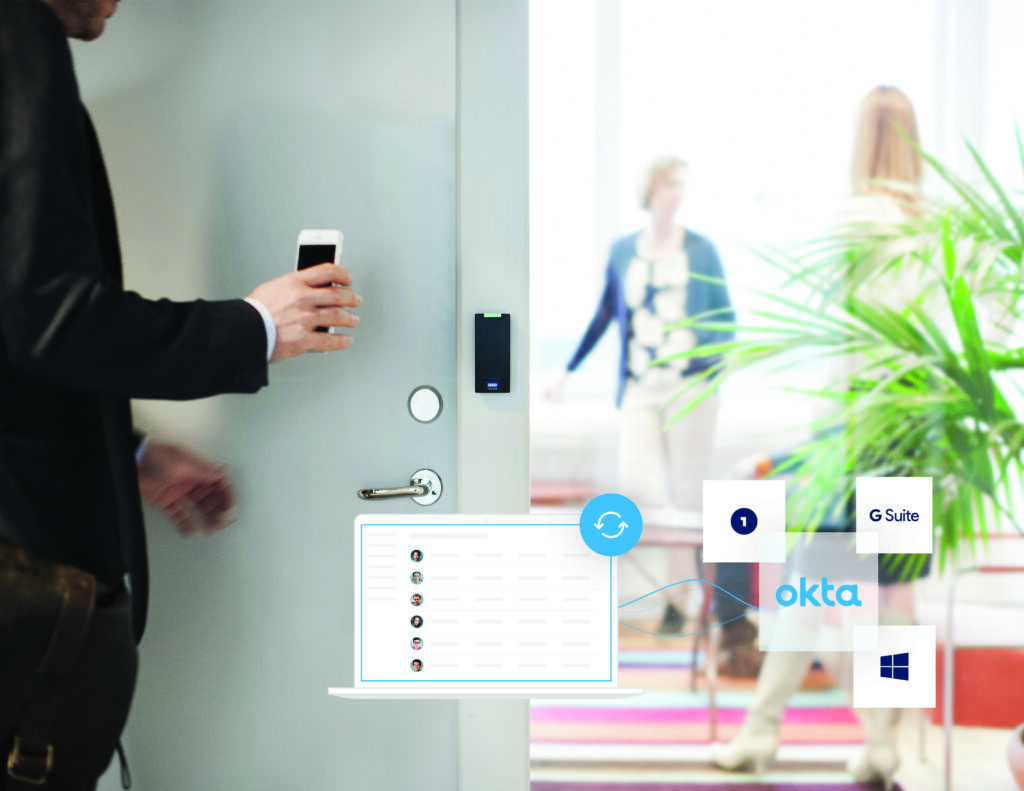 24/7/365 Live Customer Support
"Surprisingly, it was not the product itself but how hard it was to get support," Maxsenti said. "Instead of going through this big daisy chain of support, we provide direct 24/7 live chat phone and email support."
Genea manages to cut response time by close to 90%, Mike estimated. Additionally, some important benefits of customer service include:
Instead of waiting days or weeks to get an issue resolved, Genea can resolve an issue in a matter of minutes.
Reduces the total cost of ownership for customers.
Fewer needs for a technician to troubleshoot on-site.
Genea fixes most issues over the phone, thereby minimizing the need to rely on in-person troubleshooting.
Advanced Access Control
With traditional access control, integrations cost extra. However, Genea allows teams to install integrations without paying extra. Camera integrations, identity management integrations and notification integrations come out-of-the-box so that customers can set up their systems immediately without waiting for an integration to be made.
Mobile Access
"A lot of companies are interested in mobile access," Maxsenti said.
However, not all mobile access control is created equally. Many on-premises and even some cloud access control systems require a litany of extra steps when going mobile. Consequently, this adds time to the administrative and end-user enrollment processes. Many mobile systems simply won't cut it when it comes to large enterprises.
"It's untenable if you have thousands of employees," Maxsenti said. "[Mobile access control] should be as close to a one-step process as possible."
Inside Genea, users receive an HID, Wavelynx or STid key with one click. Some IT and security teams choose to automate the adding and removing of users through Okta or other identity management software; this means provisioning occurs automatically.
The other consideration when adopting mobile pertains to security: just how secure is mobile access control? Convergint and Genea believes going mobile is just as secure as physical key cards or fobs. Why?
Physical cards can be shared or cloned. Additionally, mobile keys may include two-factor authentication.
Access Control Takeovers
Cloud-based access control that operates on non-proprietary hardware has a unique advantage. For example, if an enterprise already has Mercury-based hardware installed, it's possible to easily switch software providers. For example, Lenel S2 and Genetec also operate on Mercury, so IT teams looking to switch to Genea can perform a simple software takeover instead of completely replacing their hardware system. It saves on expenses and time.
Product Demo
As the webinar continued, Mike showed off the Genea Access Control platform. The features demonstrated included:
Global Dashboard
Site-Specific Dashboards
Mobile App
Video Surveillance Video Feeds and Camera Walls
Acknowledged Alarms
Remotely Unlocking Doors
Emergency Plans
Custom Reports
Custom Badges and Badge Printing
To see this security technology in action, make sure to watch the Convergint-Genea Webinar, "Leveraging the Future of Access Control to Drive Efficiency." Interested in going a step further? Speak to one of our knowledgeable Genea representatives.