The Need For Access Control Systems
Genea has identified some key trends for access control technology to expect in the coming year.
Although enterprises continue to wrestle with COVID-19 and implement new ways to establish a safe workplace, the pandemic still has a massive influence over market performance that's outside of any enterprise's control. Within these ever-changing times, cloud-based access control technology has taken on a whole new level of importance.
With the workforce partially going back to the office, businesses are reassessing which security systems work best with the new hybrid workplace paradigm. Similarly, technology companies like Genea are working with clients to implement new levels of security previously unseen before the pandemic.
In this article, we will review the access control market and highlight some key trends for the coming years.
Access Control Trends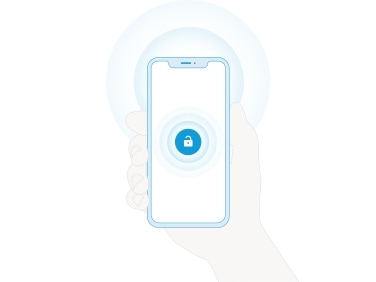 One of the primary impacts of COVID-19 is the use of new technologies to create more flexibility and scalability in the workplace. For example, mobile credentialing has become more popular for granting employees and visitors access to buildings without making actual physical contact with them.
While many enterprises continue operating within a hybrid workplace model, it is up to companies like Genea to ensure that operations remain secure. For Genea, this means informing customers of the best security technologies like the ones below:
Bluetooth
Bluetooth technology is a critical component for mobile credentialing and blocking unauthorized access. Bluetooth makes gaining access easy without making physical contact.
With Bluetooth technology, you can regulate contactless entry to your building through different access points. Because Genea Bluetooth is encrypted, it is extremely secure. Even more, Bluetooth technology works up to 100 meters away from doors and readers.
With mobile access credentials that use Bluetooth, admins can assign and remove employee privileges from a consumer-friendly UX. The solution saves the time and hassle of coordinating an on-site meet-up to reprogram a keycard. As seen with COVID-19, it's always a good idea to lessen points of physical human contact, if possible.
Multi-factor Authentication
A step up from two-factor authentication, multi-factor authentication (MFA) is an important technological trend for access control. With MFA, people must present two or more types of identification before they can open mechanical locks and turnstiles. If you've had to verify your identity with a text message when logging onto an online account, you have seen MFA at work.
Different access control systems and system operators require unique combinations of credentials with their MFA protocols. For example, certain operations might have employees use smart cards in combination with entering a code on a keypad to gain door access.
Types of access control credentials used for MFA permissions include:
Card readers
Keypads
NFC key fobs
Mobile credentials
RFID (radio frequency identification) chips
Because MFA practices require multiple credentials for entry instead of a standalone device, they offer excellent protection against lost or stolen access cards. In like fashion, MFA integrations are powerful tools against hackers and cybercriminals.
Video Surveillance Integration
Video surveillance systems are a great complement to any functional access control system. When video surveillance is integrated with an access control platform, it offers peace of mind for IT and security teams, especially when working remotely. Whether you need to check in due to an alarm, or simply want to keep an eye on things, video surveillance is a great tool.
Through API integrations, leading access control systems seamlessly integrate with video surveillance platforms. These combinations offer robust security for your building in a cohesive ecosystem.
Cloud-based Access Control Software
Cloud-based access control software has grown exceedingly popular in the security industry. Cloud-based access control software outperforms proprietary, on-premise hardware in nearly every capacity. In working with a SaaS provider like Genea, your access control software is constantly monitored and updated for maximized performance.
"The big trend, right now, is migrating to the cloud… " said Mike Maxsenti, Head of Access Control Operations at Genea. "You have all these companies transitioning from their on-premise systems to cloud-based systems. It was costing them too much time, money and resources to manage their on-premise systems."
Not only are cloud-based access control systems more affordable to operate and maintain, but they also offer countless API integrations with incredible security features.
Cloud-based access control software allows you to track people's movements and regulate entry to your building remotely with a mobile device.
With platforms like Genea's Global Dashboard, you can track important metrics like door alarm data, hardware status, and interior alerts with an intuitive access control panel. In the event of a breach or an audit, this data will be ready for use at a moment's notice.
Cloud Security Solutions
With the convenience of working with a SaaS provider like Genea, cloud security solutions are quickly becoming the industry norm. While the security industry might be a bit behind other industries when it comes to cloud-based computing, COVD-19 illuminated the need to monitor buildings remotely.
Because they don't require expensive hardware and a team of programmers, cloud-based access control systems are far more affordable to launch than server-based platforms.
What's more, once the system is up-and-running, cloud-based security systems like those from Genea come with hands-on customer support and regular system updates to keep in line with your evolving needs.
With a cloud-based access control system, you can forget about setting up and maintaining expensive surveillance rooms. Simply pick up your mobile app and get real-time updates on your building's security management systems.
Upgrade to Cloud-based Access Control Systems with Genea
As we continue to adapt, building owners and managers must be able to control the physical security of their properties without being on-site.
There is no better way to balance the robust security needs of the modern business world with the flexibility of hybrid workspaces than with cloud-based access control solutions. Moving your access control to the cloud will better protect your building now while also preparing your security protocol for future tech innovations.
Learn more about keeping your physical access control system up-to-date with Genea.