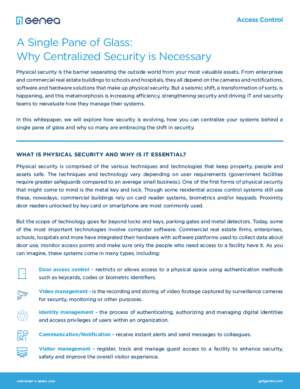 Whitepaper
A Single Pane of Glass:
Why Centralized Security is Necessary
Security is changing. Learn how having a centralized security system will help you increase efficiency, prepare for emergencies and more…all from a single pane of glass.
This whitepaper covers:
The Problem with Physical Security
Solutions to Disparate Systems
How Centralized Security Works
How Companies are Benefiting from Centralizing Security
For more information, be sure to speak with a Genea representative.